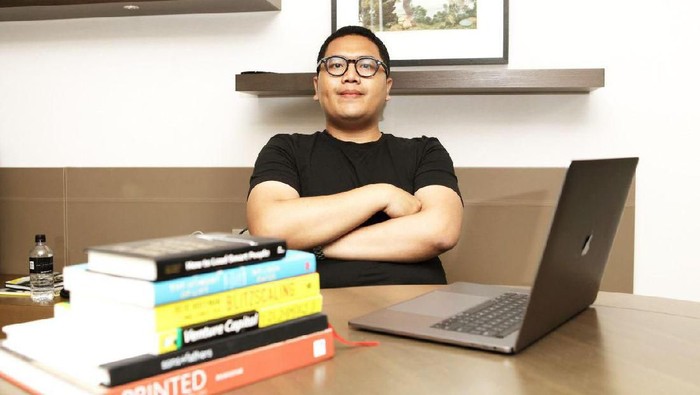 A number of companies are competing to be at the forefront of going digital. Based on a recent study from the International Data Corporation (IDC), total company spending on digital transformation globally will reach IDR 28,000 trillion (USD 2 trillion) by 2022.
Each company is estimated to allocate at least 10% of their revenue to execute digital strategies as a long-term investment. If they do not carry out a business transformation, they will fall behind or lose to competitors.
Understanding the changing business landscape, technology consulting firm and digital product agency Sagara Technology is here to provide end-to-end solutions to support companies in technology development.
Sagara is engaged in software production and development. From website development services, e-commerce, Android and iOS application development, big data, to IT workforce training.
The company was founded in 2014 by Adi Arriansyah (founder and CEO of Sagara Technology). He graduated from Telkom University and so passionate about computers and programming.
During college, Adi has started working on projects for making digital products from his lecturers. Moreover, he also took the opportunity to work on a startup project in Singapore and took time off from college.
"As a technology consulting company, we are proud to be able to provide international quality work. We always offer dynamic products, using the most modern tech stack instruments, such as Node.js and Express," Adi said. Similarly, for application development, Adi continued, the company focuses on Native Apps, such as Kotlin for Android or Swift for iOS.
Work in Indonesia
Upon his return to Indonesia, Adi has a wealth of knowledge, projects, and experiences. He wants to dedicate to technological growth in the country through Sagara Technology. Sagara has several plus points that are difficult to obtain from other software houses in Indonesia. First, Sagara emphasizes a relationship-based approach and focuses on problem-solving.
In fact, when a client asks for a specific solution, the professional IT team from Sagara will conduct an analysis first, to ensure that the solution is relevant to the problem to be solved. Even, Adi always intervenes directly to handle clients and ensures that the team's execution runs well from the start until the product is complete.
Moreover, Sagara is enriched by local talents with a myriad of achievements. Adi himself is a graduate of the Founder Institute, an entrepreneur training program from Silicon Valley.
Sagara's mission
Sagara's mission is to help accelerate digital economic growth in Indonesia, by supporting corporations, governments and other institutions, to be able to better reach customers and increase cost efficiency.
So Then, Since 2014, Sagara has developed and launched more than 100 website applications and more than 20 mobile applications. "We want to contribute to making Indonesia a smart nation and helping business people in Indonesia to develop optimally in this digital era," Adi said.
Indonesia is one of the countries with the highest potential in terms of developing digital transformation. Google and Temasek's report predicts that the digital economy in Indonesia will be the largest in Southeast Asia. It reaching IDR 1,400 trillion (USD 100 billion) in 2025, a threefold increase from the valuation of IDR 378.5 trillion (USD 27 billion) in 2018.
From Ministries to Global Corporations
Sagara has a very diverse client portfolio, ranging from Indonesian ministries, startups, to well-known global corporations. Among others, Ruangguru, Blue Bird, Qlue, Ministry of Education, Cartenz Group, Qatar National Bank, Telkomsel, and Boston Consulting Group.
Iman Usman, founder of Ruangguru, one of the largest online education platforms in Indonesia. Expressed his appreciation for his collaboration with Sagara.
"We work with Sagara to improve the user experience and add new features to the Ruangguru.com website. They are very responsive and professional, so they can execute all our plans well," Iman said.
---