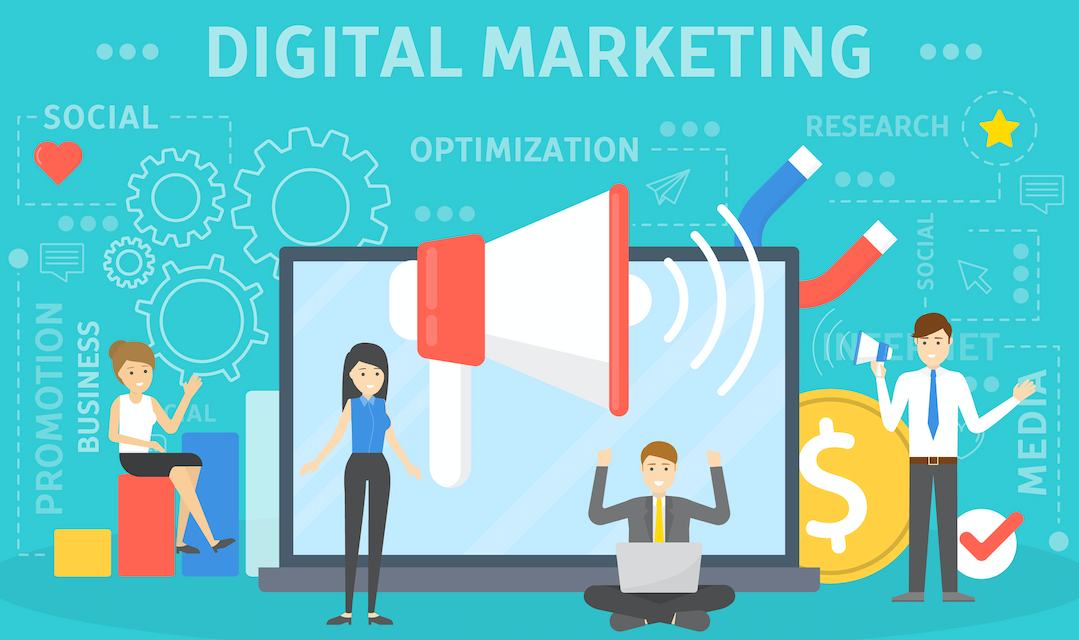 Digital marketing has several benefits that you need to know. Among them is making the concept of appropriate and targeted promotional media, implementing the concept using digital campaigns, to making reports on audience responses from marketing that has been carried out. That way, the company will be able to find solutions and improve product quality so that customers can increase and sales will increase.
Digital Marketing Services
1. Website Development
The first service that is certainly offered is website creation services, it can be in the form of creating a new website or updating an existing website. All large companies must have a website as the main digital access because all digital products and information can be included on the website and accessed anywhere via the internet without time limits.
You have to know for sure what the website needs to be created. Is it for the company profile, business, or for others? Also check the features provided, maintenance costs, and so on.
2. SEO Marketing
SEO marketing services. The majority of internet users always use search sites such as Google, Bing, Amazon, and Yahoo to find the needs and information they want. So that your website can appear on the search site is to use SEO marketing.
3. Creating Company Email
Create a company email. In this company email address, there will be the company name and also your name or the name of the employee who works at the company. Let's say the usual email address is koko@gmail.com, in the company email it will change to koko@(company name).com. Usually, this company email is given in packages or together with website creation. The number of email addresses that can be used depends on the capacity offered because the number can be adjusted to the package you purchased when creating the website.
4. Content Management
Content is very important in digital marketing because content can create trust in consumers and customers. Content is like a product on a website that will create a perception in people who see the website. The purpose of the content on the website is so that people know what is in it, make people interested in what is on the website, and of course cause curiosity and buy until they finally make contact or order.
5. Mobile Application Development
There are already many companies that have special applications to support and speed up the services provided and make it easier for consumers to buy or use these products. Just like making a website, when you are going to use this mobile application creation service, you also have to know what your needs and desires are.
6. Graphic Design
Graphic design is very necessary for marketing because an eye-catching display can attract many potential customers. Graphic design services are needed when making posters and banners, whether it's to be printed, posted on the company website, or posted on social media accounts. Banners and posters are some of the classic marketing tools that are common and are still used today. The difference is that banners and posters are mostly displayed on websites and social media.
7. Creative Strategy and Branding
Creative strategies and branding for individuals and companies. In creative and branding strategies, there will be the creation of creative content, creative concepts, video marketing, to branding that can increase the value of a company or individual.
8. Ad Management
Google Ads, Youtube Ads, Facebook Ads, Instagram Ads, and other social media are one of the best places to advertise that can be used. Later, we will choose which media is the most preferred for placing advertisements because not all media are suitable for use. Ads that have been installed will also be managed properly so that they continue to appear at the right time.
---