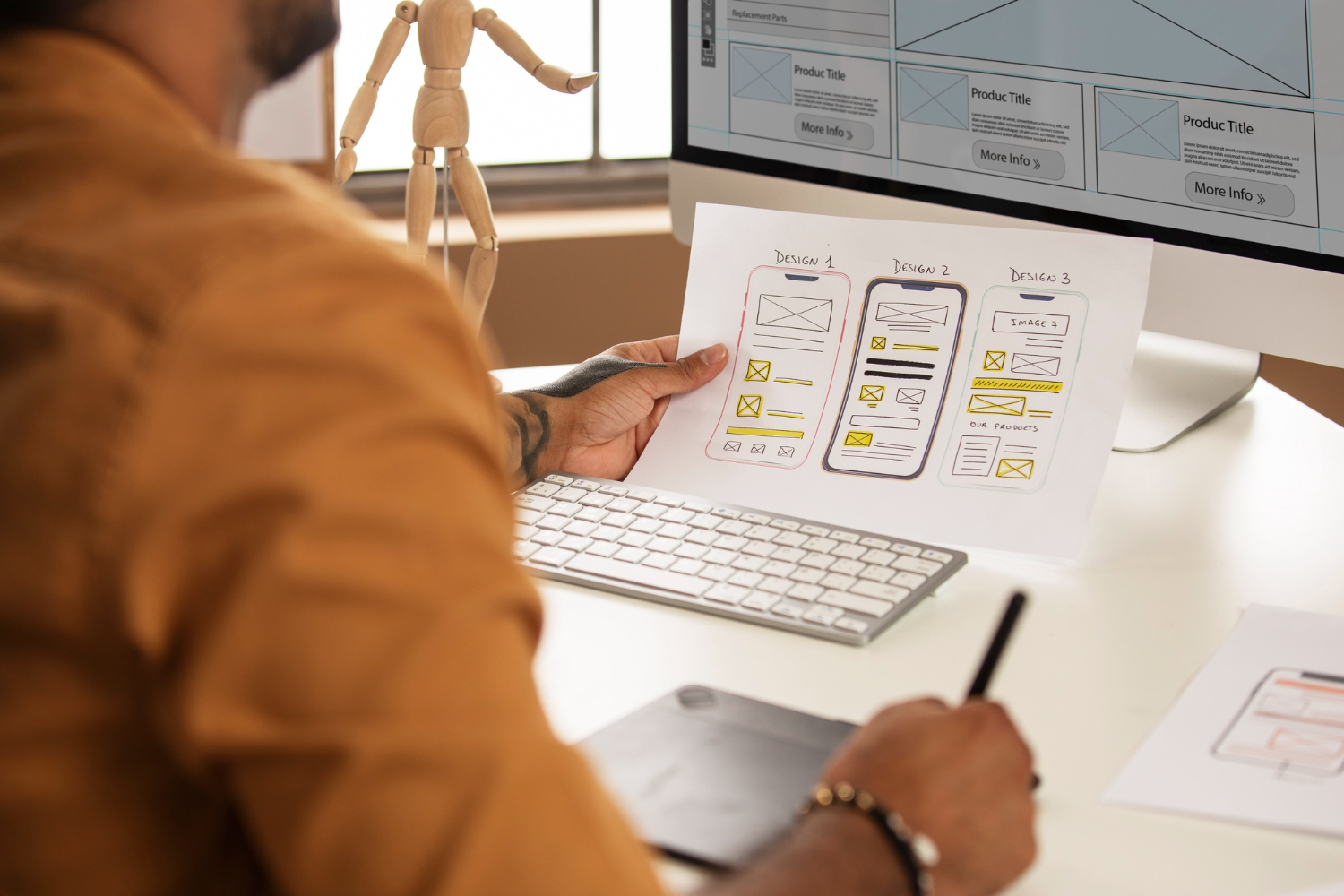 The profession of UX Designer has become highly coveted due to the advancements in information and communication technology. As competition intensifies, designers are striving to improve their skills to excel in the field. In addition to skill development, there are other measures that UX Designers can take to enhance their abilities. Keep reading to learn more in the following article.
Setting Design Goals For Yourself
As a UX Designer, it's important to set design goals for yourself to continuously improve and grow in your profession. Setting design goals can help you stay focused and motivated, and provide direction for your design work. To do it efficiently, you have to set yourself proper goals.
This is a quick 3-step procedure that can help you in achieve your goals:
Choose achievable goals: The first thing you can do is identify potential design goals. This could include improving the usability of a product, increasing engagement, or reducing user errors, among other things. Once you have a list of potential design goals prioritize them based on their importance for user experience.

Set a due date or deadline for your goals
Setting a deadline for your design goals as a UX Designer is crucial to make them achievable. Without a deadline, it can be easy to lose focus or procrastinate, which can lead to delayed progress.
When setting a deadline, consider the scope of the goal, available resources, and other commitments. It's also helpful to break down large goals into smaller, more manageable sub-goals and set deadlines for each of them.
By setting a due date or deadline for your design goals, you create a sense of urgency and accountability, which can help you stay focused, motivated, and on track to achieve your goals
Create a reminder – about the due date or deadline: This is a helpful way to ensure that you stay on track with your design goals and meet your deadlines.
UX Designer can Build Story-telling Skills
When you are working on a product, you need to communicate your design decisions in some form. So, this skill is needed to present an idea convincingly to a client or team
Here are a few things that can build your storytelling skills:
Immerse yourself in the story of the brand:
Start by researching the brand's history, values, mission, and goals. Look at any other relevant materials to gain a deeper understanding of what the brand stands for and what they are trying to achieve.
Create Storyboard: This is a useful technique for visualizing the user journey and designing an effective user experience. Practicing the creation of storyboards can help you develop your storytelling skills, which can be useful in designing effective user experiences that meet the needs of the target audience. Storyboarding allows you as designers to visualize the user journey and the different touchpoints where users interact with a product or service, and helps to identify pain points that need to be addressed.
Read also about How to Become a UX Designer in Mobile Apps
Be Open with Constructive Criticism
Deep down a lot of us are afraid of receiving a critique of our work, but you have to be open with it because "You are not designing for yourself, but you are designing for your users".
Here are a few tips you can took about constructive criticism
Learn to filter the critiques:  Receiving feedback such as critiques on your work is an important part of the design process. However, not all critiques are created equal so what you can do is filter that criticism. We can filter it based on these: First, based on the source of feedback. Is it coming from someone with expertise in the field or someone without a design background? This can help you determine the credibility of the feedback. Second, Instead of focusing on individual critiques, look for patterns in the feedback. Last but not least, stay objective. When filtering critiques, it's important to stay objective and not take feedback personally. Critiques are meant to improve the design, not attack the designer.
Ask for honest feedback: Receiving honest feedback as a UX Designer can be beneficial as it allows you to recognize aspects of your design that require improvement. Through analyzing what aspects of the design are functioning and which ones are not, you can make adjustments to enhance the overall user experience.
Ask for feedback on a regular basis: By consistently seeking feedback, you can make incremental improvements over time, leading to better user experiences.
Don't limit yourself only to the design community: It's important to broaden your horizons beyond just the design community. While it's important to stay up-to-date with the latest design trends and techniques, there is much to be gained by looking outside of the design world for inspiration and insights.
Those are habits that can help you become a better UX Designer. Sagara Technology as an IT Outsourcing company always tries to develop those habits, which can certainly help everyone to get a better UX Design.
Need a UX Designer for your website? consult with Sagara Technology