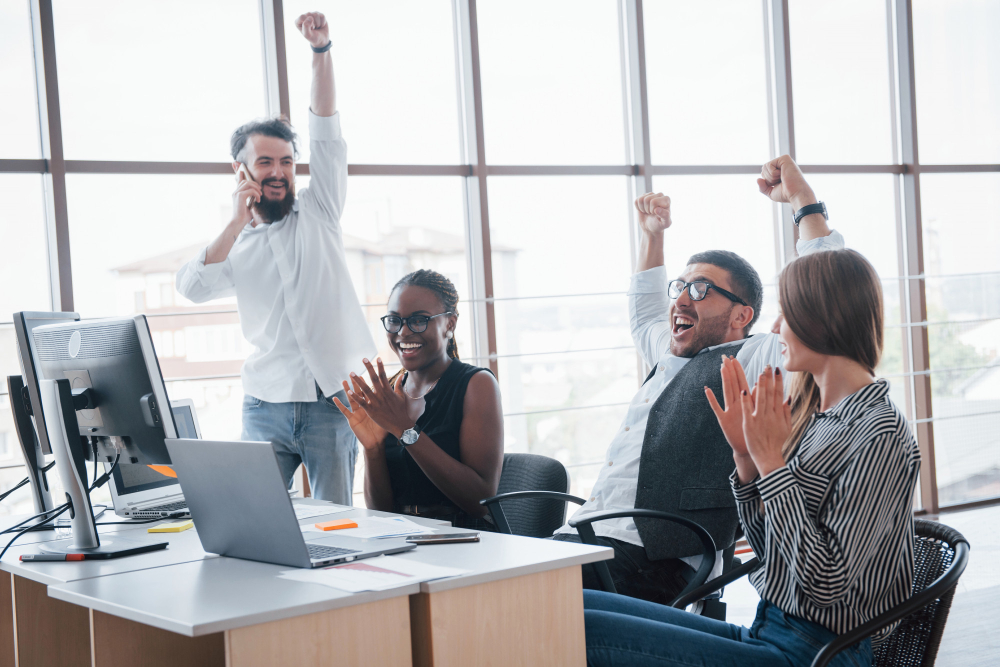 In today's highly competitive business environment, companies are turning to IT outsourcing as a way to reduce costs and improve efficiency. While it can save money and provide access to specialized skills and expertise, it can also lead to communication problems, cultural clashes, and other issues that can undermine IT outsourcing success.
To achieve IT outsourcing success, companies must follow best practices that help ensure clear communication, effective collaboration, and alignment of goals between the outsourcing provider and the client organization. One key best practice is to establish a clear and detailed contract that outlines expectations, deliverables, timelines, and other critical information.
Another critical best practice is to select an outsourcing provider with a strong track record of success in the relevant industry and technology domains. This can help ensure that the provider has the expertise and experience necessary to deliver high-quality services that meet the client's needs.
This includes fostering a culture of trust and mutual respect, investing in training and development for both client and provider teams, and providing ongoing feedback and support. By following these best practices, companies can maximize the benefits of IT outsourcing while minimizing the risks and challenges.
1. Set expectations and goals for outsourcing.
You must have a clear grasp of your goals and the results you anticipate before starting an outsourcing project. This entails outlining your objectives and goals for outsourcing up front, along with your timetable, budget, and quality criteria. Aspects like the extent of the task, the required level of experience, and the kind of support you require should also be taken into account.
For instance, you might be wanting to collaborate with a company that can offer you cost-effective, high-quality solutions for your software development needs. In that instance, you would need to specify your project's needs, including the programming languages and tools required, the anticipated completion date, and the level of assistance and communication you require.
2. Select the appropriate outsourcing partner.
The success of your project depends on choosing the best outsourcing partner. You must pick a partner who can satisfy your project needs, deliver high-quality outcomes on time and under budget, and has the necessary skills, expertise, and resources. When choosing an outsourcing partner, it's important to take their technical knowledge, communication skills, project management skills, cultural fit, and references and testimonials into account.
The track record, portfolio, and reputation of your prospective partner should also be carefully considered. Seek out partners who have a history of completing projects like yours successfully, as well as partners who are open, quick to respond, and flexible in their thinking.
3. Establish clear guidelines for collaboration and communication
Every outsourcing partnership must have effective communication and teamwork to succeed. To make sure that everyone is on the same page and pursuing the same objectives, you must create clear communication and collaboration protocols with your outsourcing partner. This entails deciding on your project management and reporting procedures, as well as your communication routes, frequency, and methodologies.
Additionally, you should take the time to develop a strong working connection with your outsourcing partner by communicating with them frequently and providing them with feedback. By doing this, it will be easier to prevent misconceptions and make sure that any problems or complaints are dealt with quickly and effectively.
Also read this 11 IT Outsourcing Case Studies Every Startup Can Learn From
4. Ensure data security and privacy
Data security and privacy are critical considerations when outsourcing IT functions, particularly in industries that deal with sensitive or confidential information. You need to ensure that your outsourcing partner has the necessary measures and protocols in place to protect your data and comply with relevant regulations and standards.
This means conducting due diligence on your potential partner's security and privacy practices, including their physical and network security, data encryption and storage, access controls, and incident response protocols. You should also ensure that your outsourcing agreement includes clear provisions on data security and privacy, including confidentiality agreements, data protection policies, and liability and indemnification clauses.
5. Keep an eye on and assess performance
IT outsourcing can be a highly effective business strategy, but its success depends on the quality of the outsourcing partner. For this reason, it is crucial to keep a close eye on and assess their performance throughout the project. This involves more than just setting up KPIs and monitoring progress; it also requires building a strong working relationship with your partner and providing them with frequent feedback and support. By doing so, you can ensure that any issues or challenges are addressed in a timely manner, and that the project stays on track towards successful completion.
This involves conducting thorough research, evaluating potential partners based on their experience, expertise, and track record, and ensuring that they have the necessary resources and infrastructure to deliver on your requirements. By choosing a partner that is aligned with your business goals and values, you can build a partnership that is based on trust, transparency, and shared success.
In conclusion, IT outsourcing can be a useful strategy for companies looking to improve productivity, cut expenses, and get access to specialized knowledge. On the other hand, it's crucial to approach outsourcing with a clear strategy and best practices in mind, including defining your goals and expectations, selecting the right partner, establishing clear communication and collaboration protocols, ensuring data security and privacy, and monitoring and evaluating performance.
Read more about The Big Role of IT Outsourcing for Company
Sagara Technology can assist if you're seeking a trustworthy and knowledgeable IT outsourcing partner. Our team of professionals can offer you high-quality, reasonably priced solutions for your needs in software development, cloud computing, and cybersecurity. To arrange a consultation and learn how we can assist you in growing your company, get in touch with us right away.