Google is the most popular search engine today. Many things people search through Google. Starting from news, football match scores, definitions of certain terms, to online shopping products. Google has become a place for people to depend on their search for information.
Launching Oberlo, in 2020, Google Search traffic averaged 3.5 billion per day. However, did you know there are some hidden features on Google that are interesting to try?
Some of them are also quite useful for daily activities. What are these features? The following are Google Search features that are rarely known to people.
Stopwatch / Timer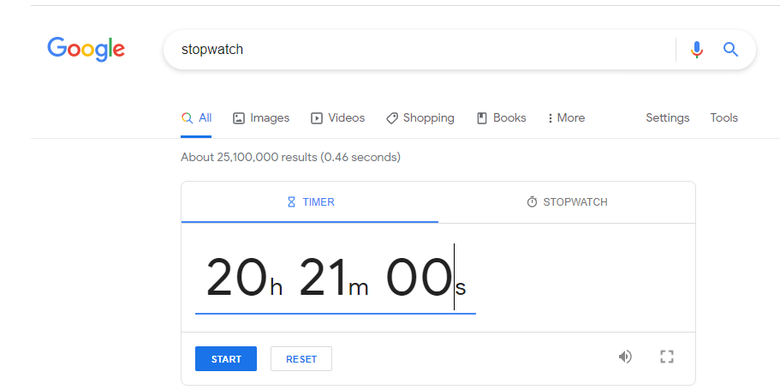 Suddenly need a timer or stopwatch while working at the computer? No need to reach for your watch or phone to open the stopwatch app.
You can use stopwatches and timers directly from the Google search engine. The method is quite easy. Enter the keyword "stopwatch" or "timer" in the Google search field. Click "stopwatch" if you need to calculate the duration or select "timer" to set a time limit for something.
You can set the required time by clicking on the number, then adjust the desired time. When the time is up, an alarm sound will sound as an alert.
Domain Search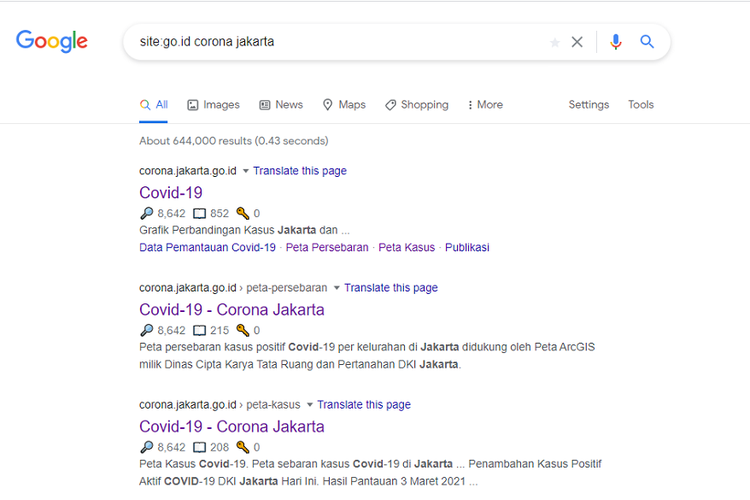 Usually, when we search for an issue on Google Search, the search results will provide various sites related to the search query. It is quite confusing if you want to get information from certain sites, such as government sites.
But don't worry, there is a way to outsmart it. Just add "site: (domain)" in front of the keyword. For example, if you want to find information related to the corona from the DKI Jakarta Provincial government, the query you enter into Google Search is "site: go.id corona Jakarta". Then, the top search that appears is the official website of the DKI Jakarta government regarding the corona.
Looking for IP Address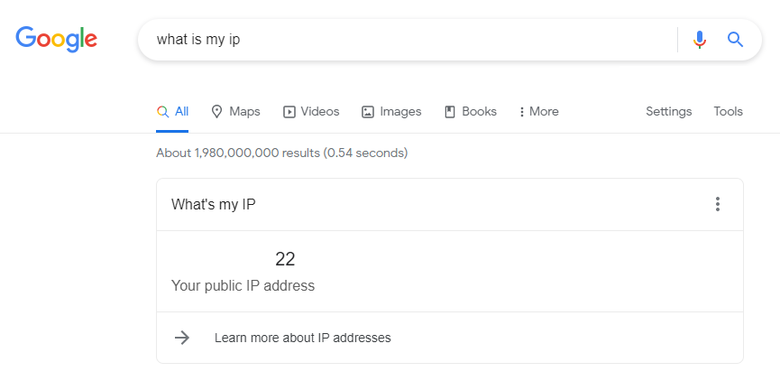 If you suddenly need an IP address for some purpose, there's no need to be confused. You can find out the IP address via Google Search by entering the keywords "my ip" or "what is my ip". Then, Google will immediately tell you the IP address you need.
Matching Time Zone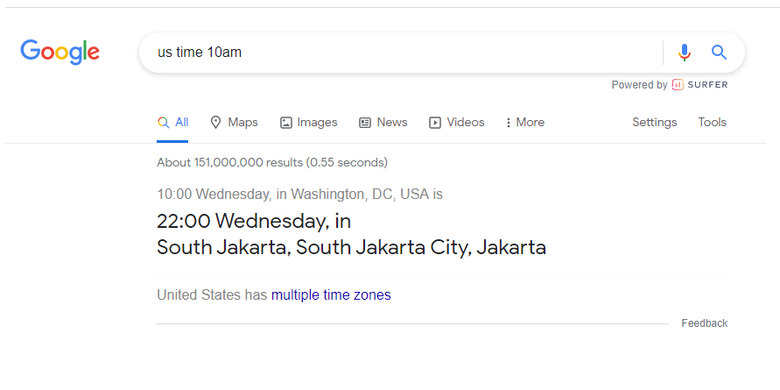 During the pandemic, many employees at foreign companies have to match schedules with colleagues abroad. Differences in time zones are often an obstacle to conducting virtual meetings.
For example, a colleague requests a virtual meeting at 10:00 US time. No need to bother calculating the time difference to adjust the schedule in Indonesia. Just enter a keyword like "US time 10am". Google will immediately give you the time where you are.
Trivia and Games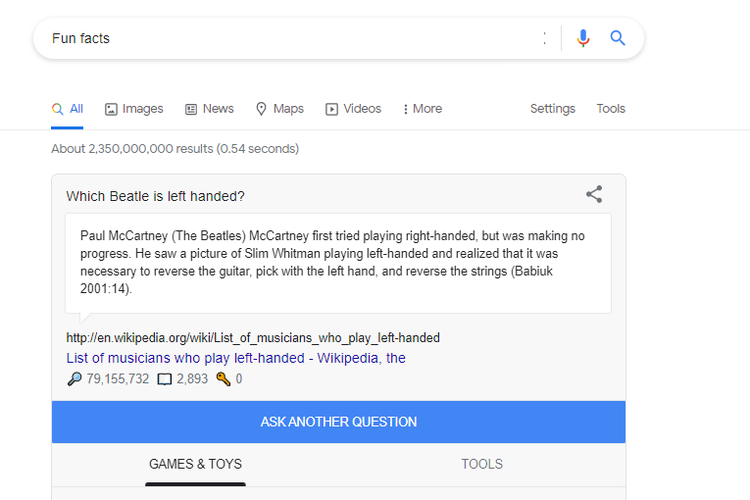 If you feel bored with the information circulating, there's nothing wrong with looking for entertainment on Google Search. Try entering the keyword "fun facts" in the Google search field. Later, Google will provide some brief information in the form of random trivia about any information. The information can be in the form of the history of an object, place, character, to astronomical knowledge.
Below the trivia, there is a link that directs the user to dig deeper into the information. Not enough? Calm down, under trivia there are some light games to relieve fatigue.
Just click the down arrow and a row of light games will appear such as Snakes, Tic Tac Toe, Solitaire, Pac-man, and several others.