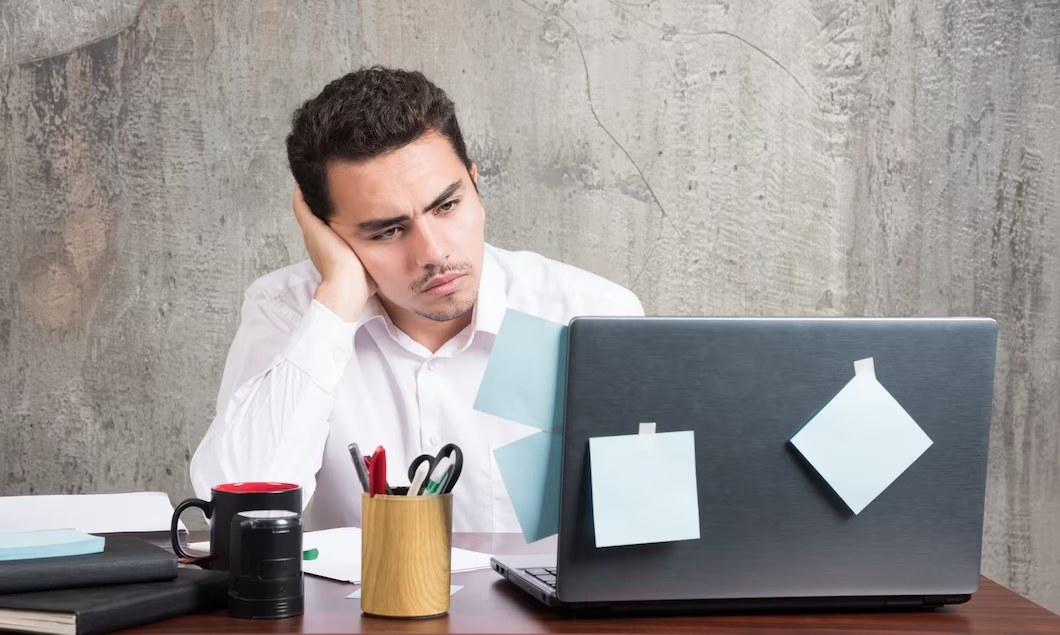 Have you carefully designed a digital marketing strategy but are not seeing the outcomes you were hoping for? It's possible that you committed a number of mistakes, which are seemingly common among digital marketers and lead to the failure of their marketing strategies. Doing a self-evaluation of the reasons why the strategy you adopted failed is a good idea before moving forward. If you're still having trouble finding it, you can continue reading this article to the conclusion for advice on how to assess the success of your current digital marketing plan.
There are at least five mistakes that frequently result in the failure of a digital marketing plan. What are these typical mistakes? See the complete explanation below:
5 Causes of Digital Marketing Strategy Failure
Not set a grand strategy framework
A good concept doesn't always lead to good results, so it's important to implement your wild and innovative ideas within the larger framework of your digital marketing strategy. It is crucial to create a comprehensive plan or outline of your objectives and the actions necessary to reach them before beginning a digital marketing strategy. You can establish some ambitious long-term objectives that you can scale back to even more modest ones in the near future.
Not have a specific target audience
Trust that no bait will attract all kinds of fish. Therefore, it's better to fish in a pond with certain types of fish with bait that you already know than fishing in the ocean with makeshift bait. This also applies to implementing marketing strategies.
Having a target audience seems to limit consumers who might be interested in your product. However, not having a specific target audience can also backfire on your digital marketing strategy. You may have good and striking material, but if you don't have a clear and specific target market, the effectiveness of the campaign you are running will not achieve optimal results. Set your target audience, make the right 'bait', and thus your digital marketing strategy will be safe from failure. Set your target audience, make the right 'bait', and thus your digital marketing strategy will be safe from failure.
Improper budget allocation
Budget is indeed important in the success of a digital marketing campaign. However, the size of the budget that you have does not always guarantee the success of the campaign that you design. One of the most common causes of strategy failure is due to budget allocation errors in campaigns.
First of all, you have to understand the product you are selling. What kind of campaigns are suitable for the product and how do you divide the budget for the various types of campaigns that you design.
Underestimating the Role of SEO
SEO or Search Engine Optimization is one aspect that you shouldn't underestimate. Every day, the number of searches on Google is very high, up to four billion! Most users don't bother clicking on the second page of the search results page. Therefore, it is very important to be on the first page in search engines, especially Google.
This is what many digital marketers seem to underestimate. Many strategies are focused on social media alone, but do not complement it with optimal SEO performance. In fact, this can cause the strategy that has been implemented to not achieve optimal results.
Read Sagara's article about The Difference Between SEO and SEM here.
Focus on traffic and not conversions
Another mistake that is often made by digital marketers and disrupts the digital marketing strategy that is implemented is the wrong focus. Many digital marketers only focus on traffic and do not make conversions the main goal in their digital marketing strategy. In fact, even though high traffic is indeed a good thing, basically the main goal of digital marketing is conversion.
For that, for those of you who are designing or implementing a digital marketing strategy, make sure you don't focus wrongly on traffic, but also focus on conversions. Thus, your digital marketing strategy will achieve more optimal results.
Those are the five most common causes of digital marketing strategy failure. Make sure you avoid these mistakes in executing your marketing campaign with help by Sagara Technology.