Sagara Technology with Akseleran doing a live talk show at Sagara x Leaders through the Instagram Social Media. The interviewer this time is Mutiara as a Digital Marketing from Sagara Technology and Ivan Nikolas Tambunan as a CEO.
What is the background of Ivan Nikolas Tambunan?
Before founding Akseleran, Ivan Nikolas Tambunan was someone who started his career as a Transaction Banking Lawyer at a well-known law firm in England, Allen & Overy.
The man who graduated from the Faculty of Law, University of Indonesia and MSc in Law and Finance from Queen Mary University of London, saw that the opportunity for financial technology in Indonesia was large enough to inspire him to create Akseleran which is now a fintech start-up.
What is Akseleran startup?
Akseleran is a Peer to Peer Lending platform in Indonesia that connects SMEs that need loans to develop their businesses with a pool of lenders who have more funds to fund these loans.
Akseleran was founded by people who have professional experience in the world of finance and technology. With the vision "Inclusive Finance Becomes Reality". Akseleran hopes to encourage the development of SMEs in Indonesia that is profitable for business actors and the groups of lenders who support them.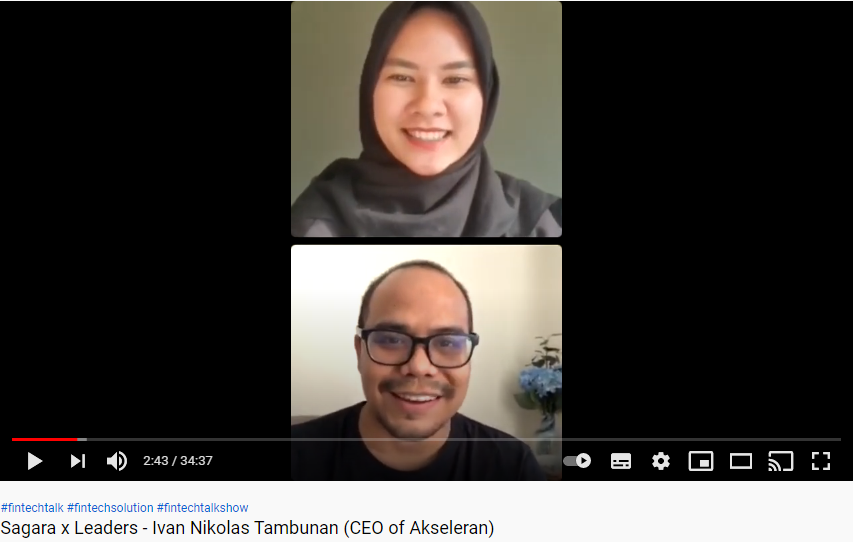 Akseleran opens the door as wide as possible for business actors who have difficulty finding funding. Anyone can apply for a loan through Akseleran as long as they have a business that has been running for more than one year and is located in the Greater Jakarta, Banten, and Bandung areas. Not only that, but the business is run has also been able to generate a net profit in the past year.
All the facilities provided by Akseleran aim to encourage business actors to be courageous in starting and expanding their business. The ease of funding is expected to be able to give birth to new entrepreneurs with diverse and innovative. Types of businesses and to generate benefits for all parties, both business actors, investors, and the platform.
With the P2P Lending platform, will certainly make it easier for business actors to get investors to provide funding. The various features offered by Akseleran make it no less attractive than other Peer to Peer Lending platforms. However, the CrowdFunding system on that provides a plus in attracting borrowers and investors on this one platform.