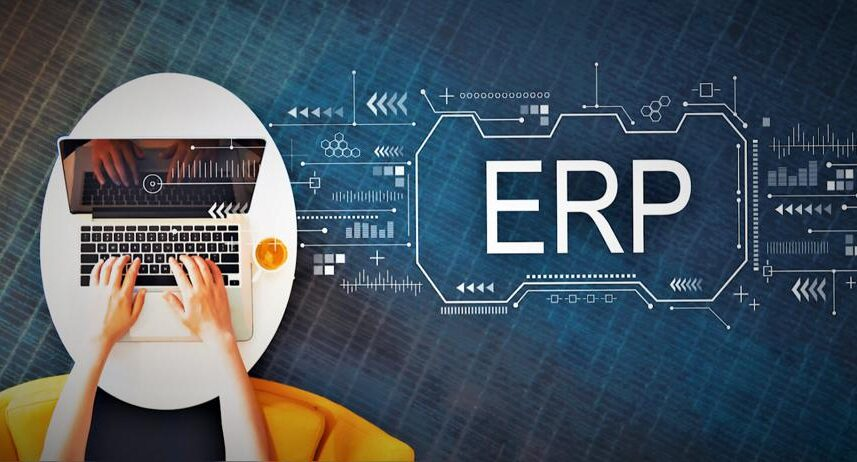 What is ERP?
ERP or Enterprise Resource Planning is a software system design to connect several functional and technical activities within a company and integrate human resource aspects into it.
The function of this system is to standardize, simplify, and integrate business processes with various human resources, financial resources, and distribution.
This technology was created by Gartner in 1990 to describe material requirements planning and manufacturing resource planning.
ERP evolved from Manufacturing Resources Planning (MRP II) which allowed for enormous advances in the management of manufacturing processes.
Modular ERP systems usually handle the manufacturing process, logistics, distribution of inventory (inventory), and invoices, including activities related to company accounting.
How ERP System Works.
In general, enterprise resource planning uses a centralized database for various business processes to reduce manual labor and simplify existing business workflows.
ERP systems typically contain a dashboard where users can view real-time data collected from across the business to measure productivity and profitability.
For example, an Enterprise Resource Planning System supply chain solution might receive a custom order and then automatically send that information to the distribution center that is most efficiently position to complete the order promptly.
Depending on the solution you choose, your ERP system may be able to view information on inventory levels, delivery times, and other factors to decide which distribution center is the most productive and cost-effective in completing orders.
Without these systems, data is typically close by departments and may be difficult to access across the enterprise.
By using the Enterprise Resource Planning System, data from various departments can be easily share and visualized throughout the organization.
This wealth of information and simplification can assist in the development of business goals and reduce the amount of time your employees spend on tasks that can be automatic.
System Functions
There are many uses or functions of ERP that are useful to help mobilize the company. With the implementation of an ERP system, it will be easier for companies to carry out decisions. So that the results will be obtain can be optimal.
In a company, of course, many things should be monitor starting from finance, logistics, human resources, and many more. It plays a role in making it easier to monitor all things in the company. So when making a decision, you can observe the data in the system.
Another benefit of an ERP system is the ease of integration. Various components within the company can be connect to make sure everything is in sync.
The sophistication of ERP software does not need to be doubt. One of them is for automation when carrying out various progress. The existence of automation will also make the data that flow faster to the destination.
This system is design to make it easier for companies to carry out planning. This planning can be in the form of a strategy that will be use to be able to develop even though there are competitors who already exist.
ERP System Types
Currently, there are various types of ERP systems that are commonly used by companies. Quality is the reason why this ERP is widely apply until now.
Know the type of ERP so that later you will not choose the wrong system that will be apply to your company.
SAP Business One is widely known as a quality system. This system was designed by Sapphire Systems located in England.
This system is also widely used by companies because it can manage all components of the company's administration.
Various modules such as warehouse management, production, procurement of goods, and HR can be run on this system.