Sagara Technology with Chat ALIA doing a live talk show at Sagara x Leaders through Instagram Social Media. The interviewer this time is Nabila as a Global Account Manager from Sagara Technology and Nadia Amalia as a CEO from Chat ALIA.
ALIA is a company engaged in sharia-based digital financial management. We help people to plan finances, save and invest in various kinds of Islamic investment products.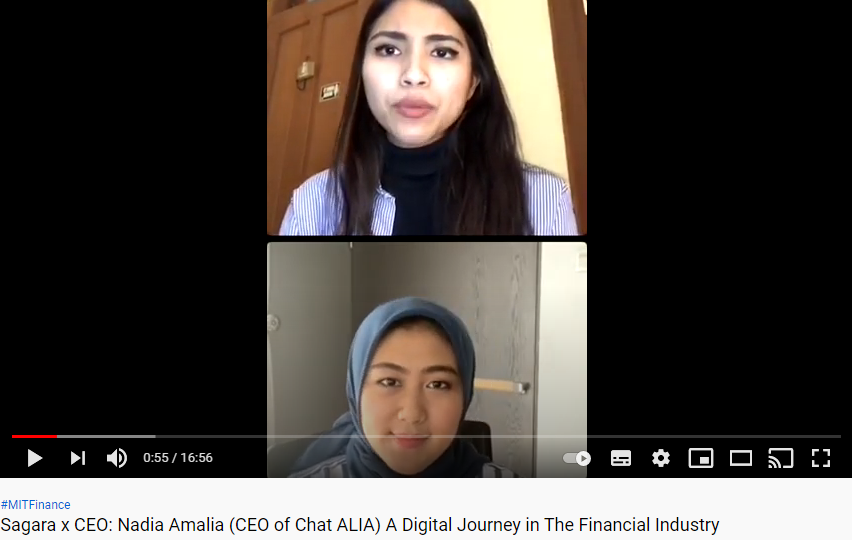 Did the pandemic have an effect on the fintech industry in opening up opportunities?
I think people care more about their finance sector, with more positive effects than negative effects. they must know what skills they should have after this pandemic and should know their financial management better.
How much IT and financial services has impacted the future in your opinion?
Fintech has grown in the last 4 years and has grown in Indonesia. According to the definition of fintech, enabling financial services using technology and that happens in the Indonesian financial sector.
How do you understand customer demand?
When you create a product, you have to position yourself as a customer, how they use the product. Then, when creating a product validate your idea of what you think, then make questions about it, but don't open ended questions.
How do you keep motivated and success?
Especially in life, you have high and low. There's a time when I feel I don't want to do anything, I feel demotivated. Whenever I feel like that, what is my goal? What I want to achieve in life. When I'm demotivated, I always think "If I old enough, will i regret is doing nothing? Will I regret if I don't work hard enough or don't work toward my dreams?".
Read more Sagara's Article here.