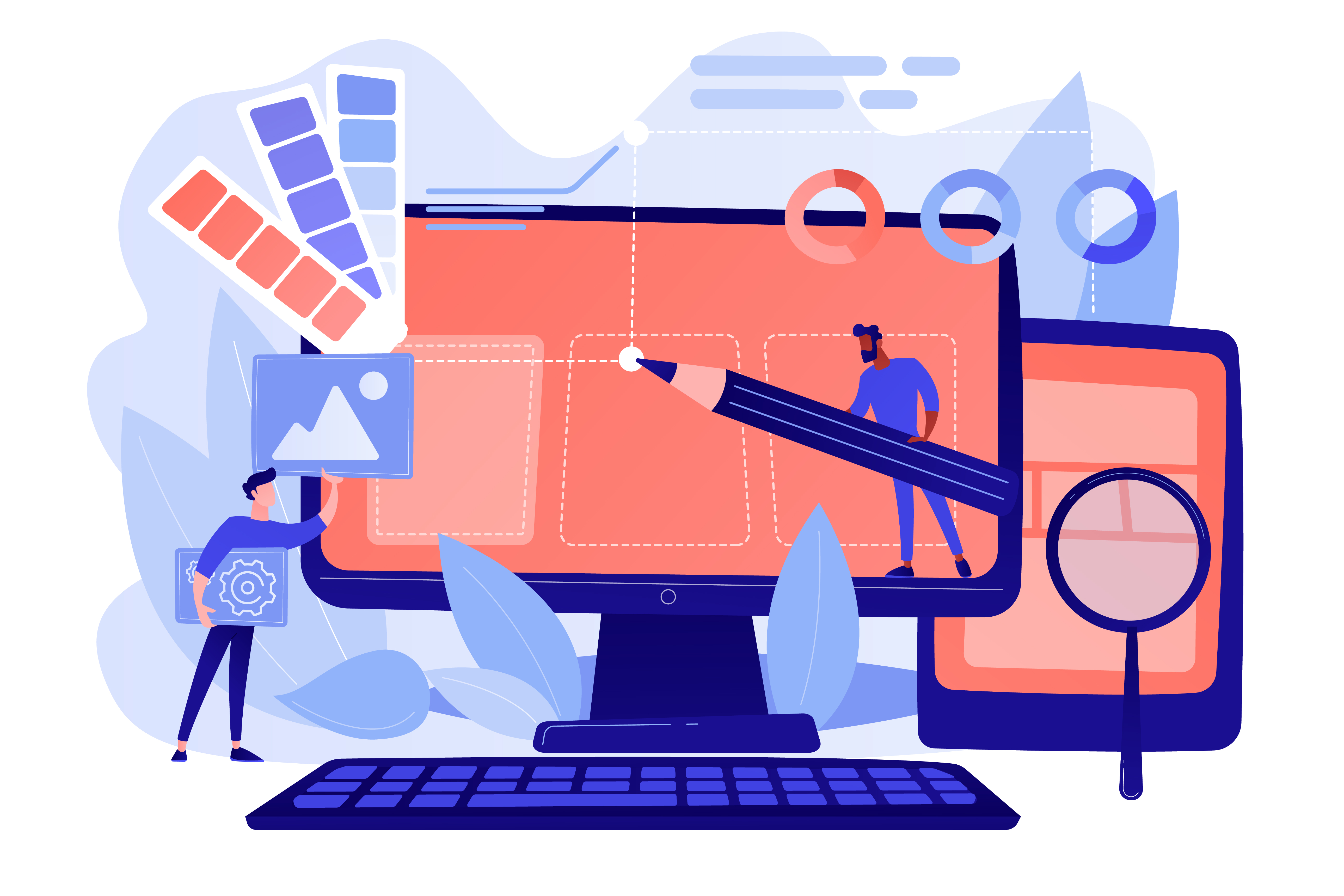 UI/UX Design is one of the essential things in tech world. UI(User Interface) and UX(User Experience) are the main things you see on the website, apps, OS, etc. UI and UX have the same purpose of developing a design system to be user friendly and attractive one. But, actually UI and UX are not quite the same thing.
UI Design
User Interface or simply UI is the thing you can visibly see on something you use. UI Design mainly works on visual things and esthetique that are related to creativity.
UX Design
User Experience or UX is the more technical one. UX Design is focused on product development to have the best experience on using the product. The main responsibility of a UX Designer is to make sure that everything on the design works properly, effectively, user friendly, and understand what the users need.
How to be a UI/UX Designer?
There are so many ways on how to be a UI/UX Designer. If you are majoring in design or technology, or you have enough money to join a bootcamp, that would be a privilege. But, you can also do it by self learning. There are steps to learn UI/UX by yourself.
Learn the fundamentals
Before you can run, you have to learn how to walk. You have to learn the fundamentals of UI/UX design to understand the purpose and the use of these fields.The fundamental things on UI/UX basically like research, wireframing, prototyping, and other soft skills that help you build a UI/UX Design. You have to learn the fundamentals on designing too, so you can have a better vision on design.
Mastering the tools
Well, you are designing something, of course you need a tool. There are many tools you can use for creating your UI/UX Design, like Adobe XD, Figma.com, and etc. Most of them are supported with the prototyping and mockup tools that would help you a lot in the process. Other than that, you can also learn other tools such as Canva.com, Adobe Illustrator, Adobe Photoshop, and other creative tools to support you creative design.
Practice makes perfect
The best way to learn is practice. You can start by making your own UI/UX project. Well, you know the fundamentals, you know how to use the tools, but practical learning is something else. By practicing, you will find many things that are not written in the books. Also this is an opportunity for you to develop your own portfolio.
Share it to the world
You are developing your own design but you are the only one who uses it. well, it would be such a waste of time if you really do that. You can make your design visible to others by share it on the design platform or your social media, maybe your instagram, twitter, or Github and Drible. Share it to your friends, ask for an opinion on your design, do research based on that opinion, and tweak your design.