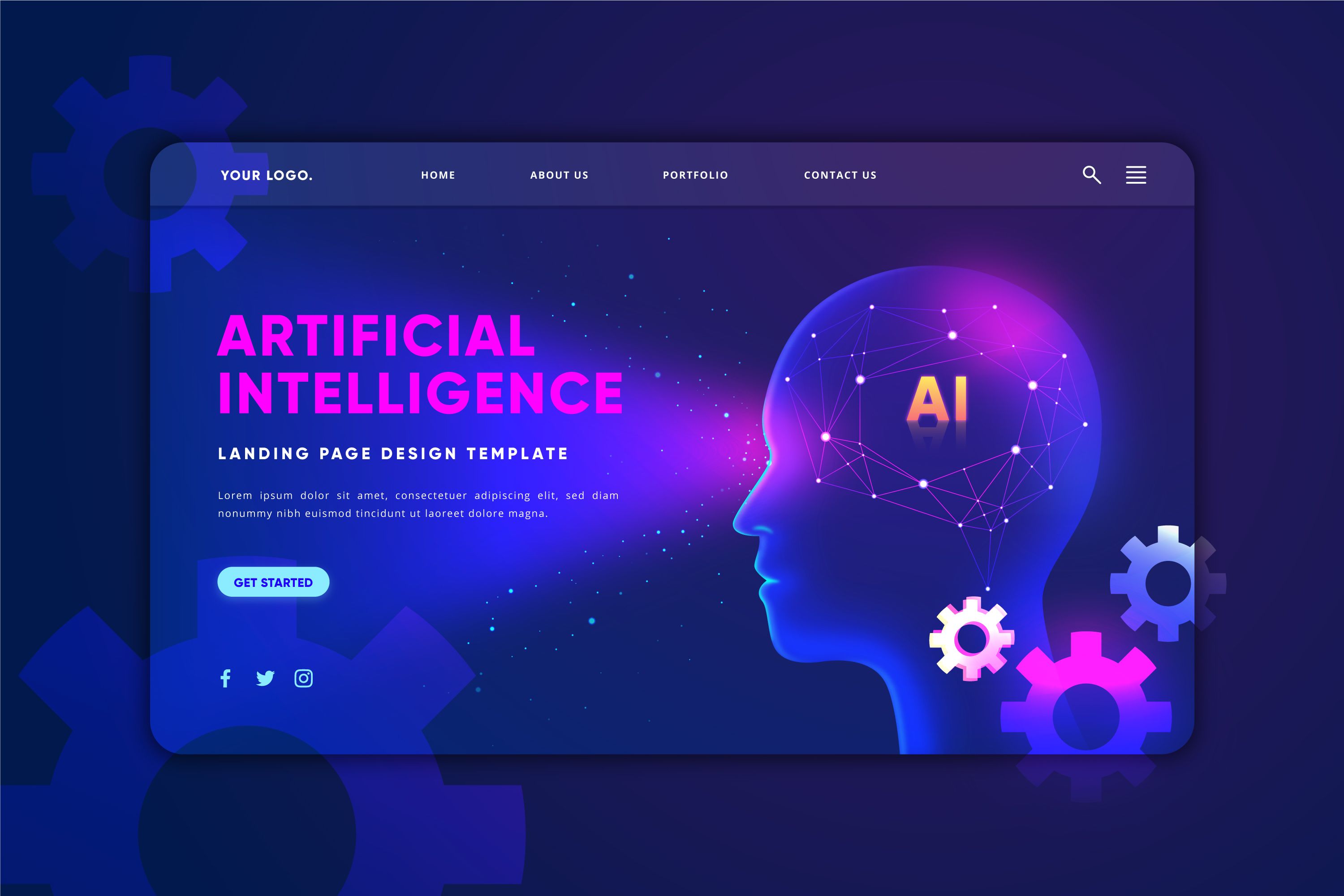 The IT industry is at the forefront of technological advancements, and artificial intelligence (AI) has emerged as a game-changer. In today's rapidly evolving digital landscape, businesses are increasingly embracing technologies such as artificial intelligence (AI) to gain a competitive edge. Moreover, IT outsourcing has emerged as a strategic approach for companies to streamline their operations, reduce costs, and access specialized expertise. With its ability to analyze data, automate tasks, and make intelligent decisions, AI is transforming the IT landscape. This article explores the correlation between IT outsourcing and AI, highlighting how this combination can empower businesses to enhance efficiency, drive innovation, and achieve sustainable growth in the digital era.
The Power of Artificial Intelligence (AI)
Artificial intelligence is a branch of computer science that focuses on creating intelligent machines capable of simulating human intelligence and performing tasks that typically require human cognitive abilities. AI encompasses various technologies such as machine learning, natural language processing, computer vision, and robotics.
Impact of the Used of Artificial Intelligence (AI) on Businesses
Artificial intelligence (AI) is revolutionizing the business landscape by enabling companies to gain insights, streamline processes, and drive innovation. Ultimately, AI empowers businesses to be more efficient, competitive, and customer-centric in today's digital age.
Automation and efficiency: AI-powered automation can streamline repetitive tasks, increase operational efficiency, and free up human resources for more complex and strategic activities.
Data-driven decision-making: AI algorithms can analyze vast amounts of data, extract valuable insights, and support data-driven decision-making, leading to improved business outcomes. It provides businesses with valuable insights from large datasets, helping them make data-driven decisions and identify patterns and trends.
Enhanced customer experience: AI enables businesses to personalize interactions, deliver tailored recommendations, and provide proactive customer support, enhancing the overall customer experience. AI chatbots and virtual assistants also can enhance customer support by providing personalized assistance.
Also read about: Application of AI in the Healthcare Industry
The Synergy between Artificial Intelligence and IT Outsourcing
The convergence of IT outsourcing and AI offers businesses opportunities to leverage cutting-edge technologies, optimize costs, and streamline operations. Key collaboration areas include:
AI Development and Integration: Outsource AI expertise to develop and integrate AI capabilities seamlessly into existing systems and processes.
Data Labeling and Annotation: Outsource data labeling and annotation to ensure high-quality datasets for training AI models.
AI-powered Customer Support: Utilize AI-powered chatbots and virtual assistants for 24/7 customer support, faster response times, and cost reduction.
Intelligent Process Automation: Combine IT outsourcing and AI to automate complex processes, reduce errors, and enhance operational efficiency.
Cybersecurity: Leverage AI algorithms to detect and mitigate cybersecurity threats, including anomaly detection and proactive defense mechanisms.
AI for Data Analysis and Insights: Outsource data analysis tasks to AI systems for uncovering patterns, trends, and correlations in large datasets, enabling data-driven decision-making.
Natural Language Processing (NLP): Employ NLP techniques in AI-powered chatbots and virtual assistants for personalized interactions and sentiment analysis.
By embracing the collaboration between IT outsourcing and AI, businesses can unlock numerous benefits, including innovation, cost optimization, enhanced customer experiences, and improved cybersecurity.
Conclusion The Benefits of Using Artificial Intelligence (AI) in IT Outsourcing
In the digital era, the correlation between IT outsourcing and AI has the potential to revolutionize how businesses operate. By combining IT outsourcing with the power of AI, companies can unlock new opportunities for innovation, efficiency, and growth. Embracing this synergy allows businesses to stay ahead of the curve and confidently navigate the complexities of the digital landscape. It reshapes the IT industry, empowering companies with intelligent automation, enhanced cybersecurity, advanced data analysis, and natural language processing capabilities. As AI continues to evolve, it will revolutionize IT operations, making businesses more efficient, secure, and customer-centric. Embracing AI-driven solutions is imperative for IT companies to stay competitive and navigate the digital landscape effectively.
Read more about the benefit of IT outsourcing on Sagara: The Big Role of IT Outsourcing for Company