Sagara Technology Wednesday, June 23, 2021-Sagara held a webinar on Fintech by inviting C-levels from various Fintech companies in Indonesia. The discussion is talking a lot about the current condition of Fintech in Indonesia. Starting from Fintech regulations by the government, public knowledge about Fintech, as well as the contribution of Fintech companies in building the Indonesian economy in the future. The following are reviews from the speakers of the Sagara Fintech Roundtable.
Andri Madian- CMO Akseleran
As we know, lately, Fintech in Indonesia is growing very rapidly. Started from regulators such as the OJK, which has issued regulations. So, slowly the Indonesian people have begun to be educated and aware of the existence of Fintech.
On the other hand, even though being in a pandemic, the Fintech industry is still growing. This can be seen in OJK which reports that from 2018 to 2019 P2P grew by 200% although in 2020 it fell to 90%. Although it has decreased, it is very reasonable. Because this proves that many people are aware and careful about making online loans and learning about the risks.
Beyond that, because during this pandemic, physical contact must be limited, thus requiring transactions to be carried out online as well. Which is one example that Fintech will continue to develop during a pandemic and help the economy to keep going.
As a start-up, Akseleran wants to go global. However, to achieve that several stages must be passed first. According to Mr. Andri, for now, it is better to develop Fintech in Indonesia as well as possible because the market in Indonesia is still very large.
Hendry Tanuarto-CIO Vospay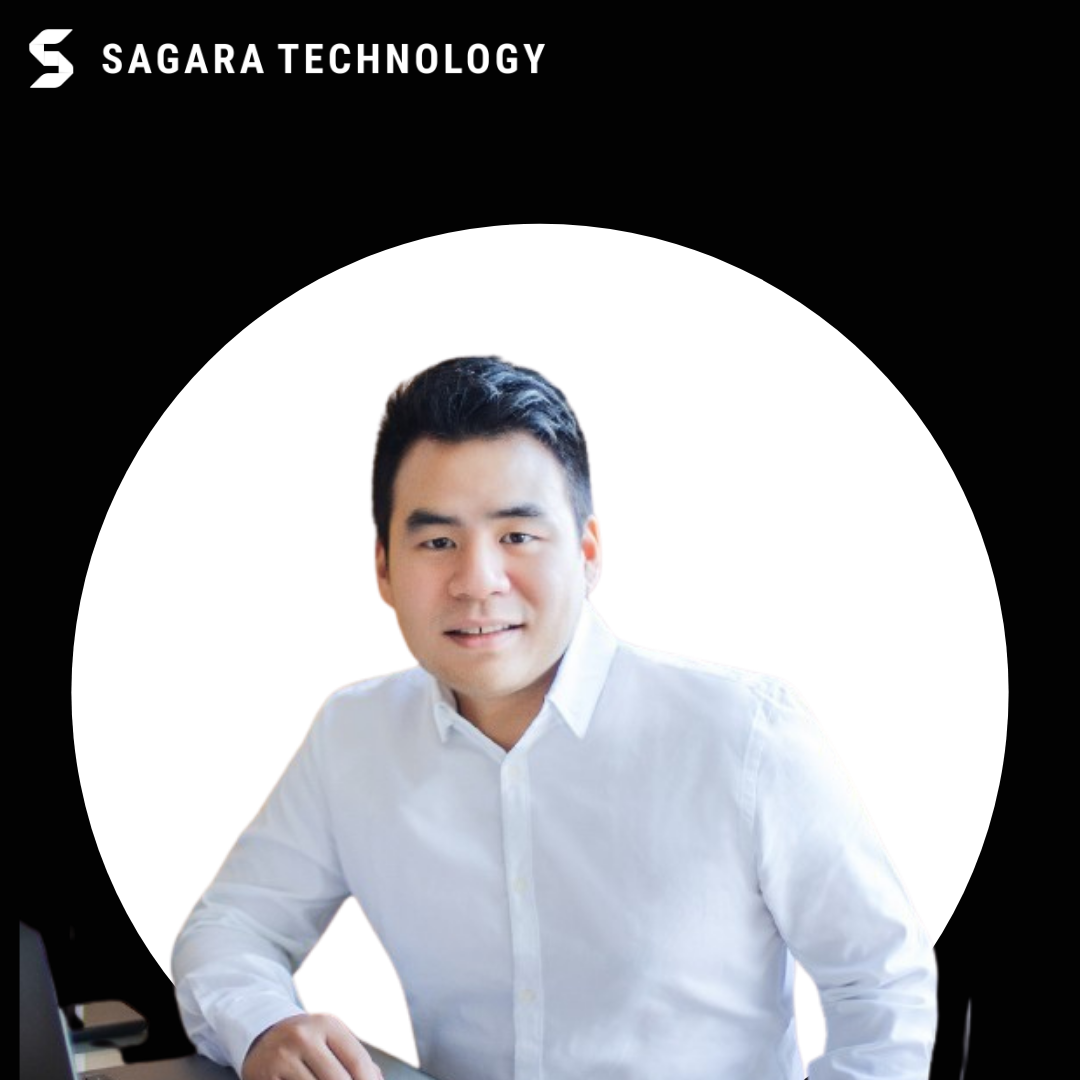 Currently, many millennials have misunderstood the definition of Fintech. Apart from many who already know the definition of Fintech, there are still many who think that Fintech is just a place to borrow money online. If you study, there are many branches of Fintech such as p2p, crowdfunding, investment, market aggregator, payment settlement).
In terms of market aggregators, this pandemic has had an impact. Now Fintech is developing very fast. If usually Fintech products are made because of the GAP that can be filled to make it more efficient with technology. Now it can be seen that there is an opportunity that there is more and more Fintech.
To go global, Vospay is still focused on Indonesia, we should feel lucky born in Indonesia because we have a very large market, maybe many foreign people who have a target of doing business in Asia must go to Indonesia because we can attract other companies from outside. I still hope that companies in Indonesia can go global.
Edwin Kusuma-COO & Co-Founder Finantier
In the era of a pandemic, collaboration is a brilliant idea. This Fintech collaboration can get new borrowers. With the increase in the number of borrowers, of course, there will be many borrowers who are eliminated based on their eligibility. Because it is hindered by physical contact, all Fintech takes advantage of the existence of technology that can be very helpful.
The existence of Fintech services is very helpful and encourages economic growth in Indonesia. Currently, Finantier is focusing on being able to provide equitable digital financial facilities for all ecosystems. Starting from payments, helping to simplify the banking process, also helping to provide capital loans for MSMEs.
There are still many people who have not been financially facilitated. Indonesia is very open to the market, the best Fintech in Southeast Asia is Indonesia because now Indonesian people are aware of their finances. Therefore, Finantier wants to focus on the Indonesian, market, especially in the regions.
Jackson Lee-CTO PT. Mareco Prima Mandiri (Dipay)
Fintech is an innovation or combination of finance and technology by maximizing technology to accelerate various aspects in the financial sector. The development of Fintech during this pandemic is very rapid, considering that even before the pandemic, Fintech was very developed.
Dipay itself is developing as a Fintech player in Indonesia which can be seen from Dipay's mission to provide services to people who are difficult to access information, such as remote areas that are difficult to reach, with this Fintech technology, Dipay can reach them all.
The role of Fintech in the community's economy can be greatly assisted because Fintech does not only provide services but also education. With education, people will be more aware of Fintech.
Other than that, Fintech can also affect the banking market in Indonesia. An example is the P2P Lending industry, if previously people who wanted to apply for loans would be faced with a difficult process, it is different with Dipay, which can all be arranged online without having to come to the place.
In addition, the biggest challenge to enter the Fintech market in Indonesia is because people in Indonesia still need education about finance and getting support from regulators like BI and OJK that people can also have more confidence and the role of regulators who take part in building public trust can be a solution or strategy that Fintech players can do in building public trust in Fintech.
Heinrich Vincent-CEO & Founder Bizhare
Fintech is a financial services industry with various types such as payment, crowdfunding, lending, and others that have differences such as assistance from technology with a wider reach so as to speed up the process and assist various parties in using Fintech services in the future.
In the era of a pandemic, according to Mr. Vincent, the development of Fintech in Indonesia has been fine because it has now entered the digitalization era so that the pace of development for the Fintech industry is growing rapidly. "We should be grateful together for the development of the digitalization world, especially in the financial sector, so that we can help the community during this pandemic," said Heinrich Vincent.
Bizshare has developed into a Fintech Player in Indonesia as we know that Fintech has various types such as P2P lending, Equity Crowdfunding, Market Aggregator, etc. With Bizhare which is engaged in Equity Crowdfunding, they can provide an alternative to MSMEs to get funding not only from the loan side but from the equity side, and with this final, a very positive view emerges from the community or MSME users.
In addition, this is very much supported by the government because they as organizers support the community and MSME players to expand their business to Big Brands in Indonesia, which was previously quite difficult to do.
As a Fintech engaged in Crowdfunding, Bizshare has a mission to help the Indonesian economy through funding for MSMEs. Where 60% of GDP is targeted to come from MSMEs, here Bizshare as a company in the Fintech industry, wants to encourage the Indonesian economy by advancing funding for the Indonesian MSME sector.