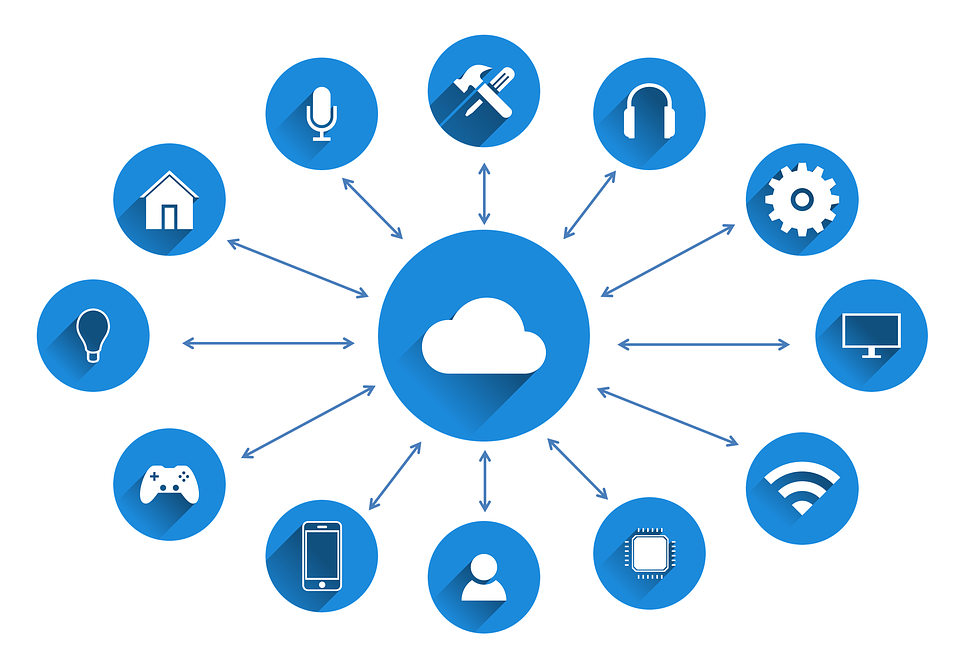 Internet of Things is one of the most innovative invention. The technology development around us has improved a lot and can be influential in every aspect of our lives. Internet of Things or IoT is one of the things that helps a lot.
In this article, we will introduce you to the very basic of IoT. What is IoT?, the benefit of IoT, and technology behind IoT.
What is Internet of Things(IoT)
Have you ever pay something without cash and use your mobile phone instead? With QR code and scanner, you can pay up your bills instantly. That's one of many examples of IoT in our society.
IoT connects various devices through the internet. That way, you can control it anywhere and anytime to make your daily life easier. In addition to make everyday life easier, it can also be used to collect data. The goal is to facilitate decision making in business activities.
The process of data transfer in IoT is carried out with various technologies. For example, sensors, QR Code, to Radio Frequency Identification (RFID) on a device.
By connecting various technologies using an internet connection, it can make everyday life easier. This is because connected devices can collect and analyze data to perform your orders automatically.
All the things that build IoT
Sensor
The first element of IoT is sensors. Sensors are devices that function to record and collect data. Usually the sensor is in the form of a micro chip installed in the IoT device. For example, barcode scanning tools, cameras, and smartphone GPS.
Connectivity
Connectivity is an element that connects one element to another in the IoT ecosystem. For example between sensors, devices, and data stores. Well, these elements are connected with various types of internet networks. Examples are WiFi, Bluetooth, and satellite.
Each type of internet network has a different level of power consumption, range, and bandwidth. However, all of them have the same goal. That is, sending the data obtained to the storage (cloud).
Cloud
Cloud is a server for storing and processing data according to the needs of IoT users. For example, a product barcode recorded by a sensor is processed into a product price that appears on a computer screen. In addition, purchase history data from the QR Code can be processed into customer preference data.
Artificial Intelligence
Artificial intelligence is a technology that allows computer systems, software, programs and to "think" like the human brain. For example, processing data according to user needs.
Well, Artificial Intelligence processes data with machine learning, which is a machine that can learn data automatically without certain programming.
This means that AI can help devices learn large amounts of data. For example finding a trend or pattern from a data set. The goal is to provide the best decision making.
User Interface
The last element is the user interface. The user interface is very important because most of product of IoT is gonna be frequently used by the users.
Benefits in industrial matters
Finance
The impact of IoT technology spans almost every aspect of the financial industry from payment processing to customer service, but the area that benefits the most is the security of payment transactions.
Fraud is one of the industry's biggest problems, and has a negative impact on banks, consumers and businesses. Controlling this crime is a very high priority for any financial institution, and IoT technology offers some pretty strong fraud prevention capabilities.
Innovations in secure payment transactions have resulted in new payment options such as Apple Pay, Google Pay, and various other wearable and smartphone-based payment systems.
Manufacturer
IoT technology in manufacturing enables increased efficiency and better communication.
With integrated tools, supervisors have access to real-time data from the factory floor so they will know if there are any irregularities in the process and can react as needed.
IoT technology gives manufacturing companies greater control over their work processes and the ability to solve problems more quickly and efficiently.
Health
For the healthcare industry, the adoption of IoT technology improves quality, minimizes costs, and provides greater patient access.
Networks of connected devices that collect, record, and analyze patient data can aid in patient diagnosis, and even disease prevention.
Connected IoT devices enable healthcare providers to avoid error-prone manual data collection. Instead, the patient's physiological information is collected by sensors, analyzed by AI algorithms and sent to the patient's companion as actionable information.
IoT can also help reduce the cost of expensive hospitalizations or clinic visits by enabling doctors to securely monitor patients' symptoms remotely and enabling patients to communicate securely with their doctors.