User Interface Design is a recurring solution that solves common design problems. The result is an interface that's simple, beautiful, and easy to use. Design patterns are standard reference points for the experienced user interface designer. Sometimes when you are designing you can get stuck and need some inspiration to help keep the creative juices flowing or to rethink the best design solution. This below is a collection of the best platforms to browse through when you are looking for fresh ideas or perhaps you want to share your own creative work with the world on these platforms. Enjoy the list and happy designing!
1.Dribbble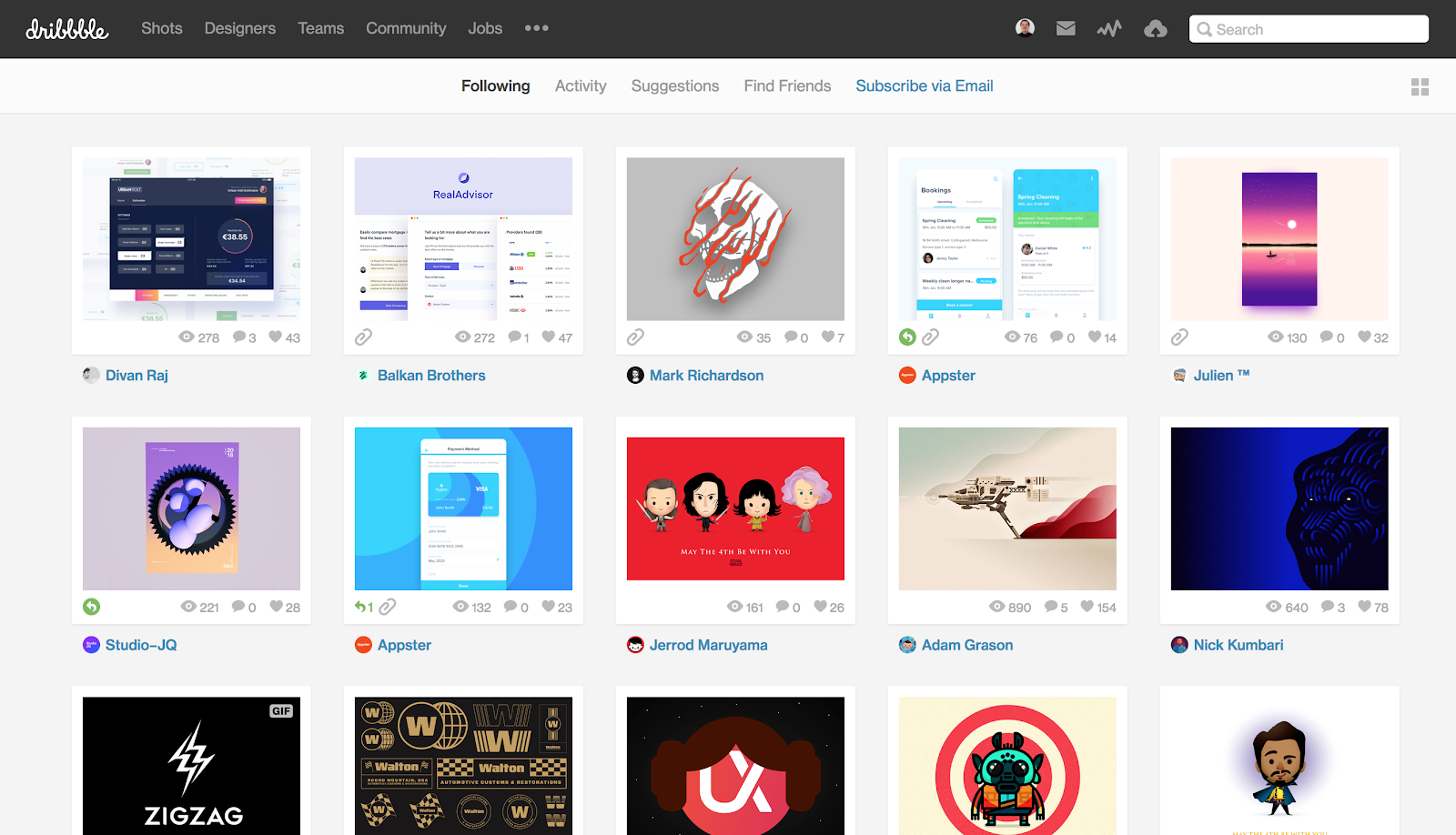 A famous design platform, Dribbble has become the go-to website for design inspiration and my personal favorite. You can post your own design work if you are lucky enough to get an invite from someone already on the network. Some of the best designers in the world are on Dribbble and it is a plethora of inspiration for creatives of all types. Some of the great features are:
Bucketing shots into your own topics
Commenting on and discussing work
Seeing the color palettes used on the work
Jobs search
2.Awwwards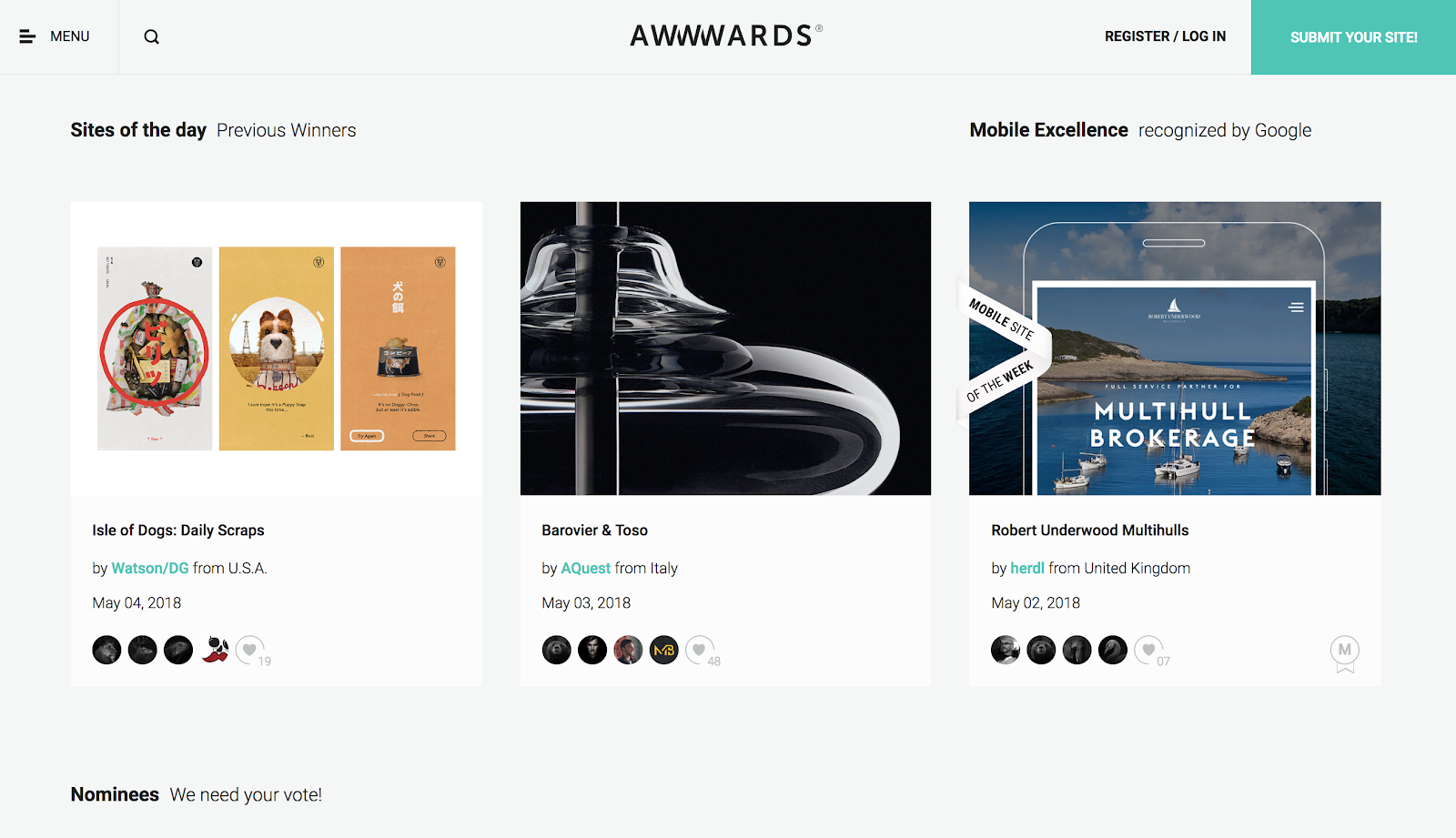 Awwwards has some of the most cutting edges and up to date website designs on the internet. This platform is great to reference when you need inspiration on something different that breaks the mold in terms of design and development. Awwwards doesn't feature your run of the mill cookie-cutter websites.
Awwwards are rewarded for:
Sites of the day, month and year
Developers
Mobile excellence
Honorable mentions and nominees
Read more: How to Do Usability Testing for Mobile Apps
3.Material Design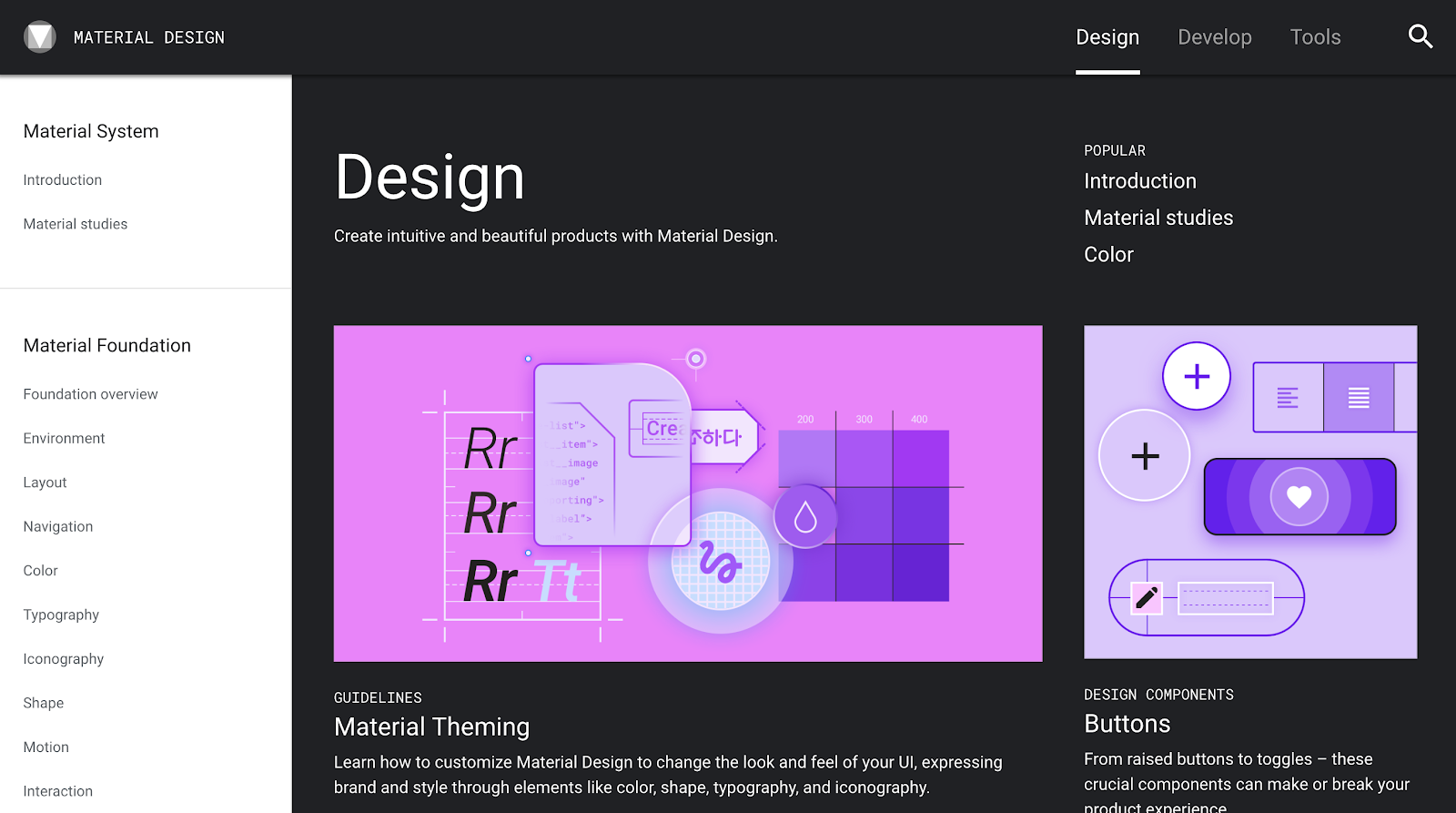 Material Design by Google is not directly a reference website but it is a great resource for designers to use with many useful tools such as:
Gallery aka Googles version of Zeplin/InVision inspect
Custom color palette generator
System icons library
Design examples and case studies
Tutorials
4.Behance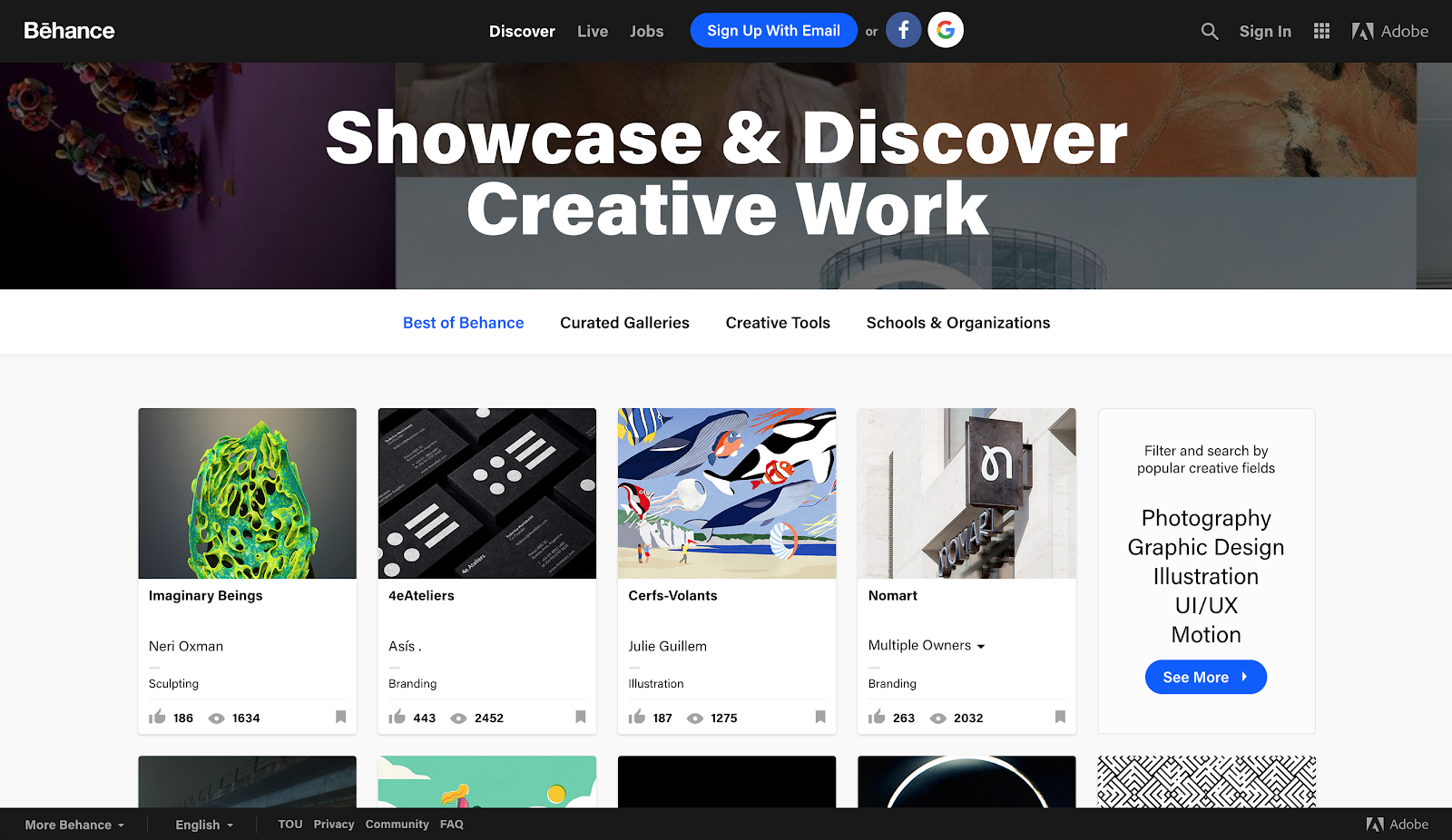 Behance is a well-known platform in the creative industry. Some people choose to have a Behance portfolio over a traditional website and its integration with Adobe creative suite makes that a breeze. Behance is a great place to check out high-quality design work from around the world. You can save projects and follow creatives you like to keep up to date with work and design trends.
5.Land-book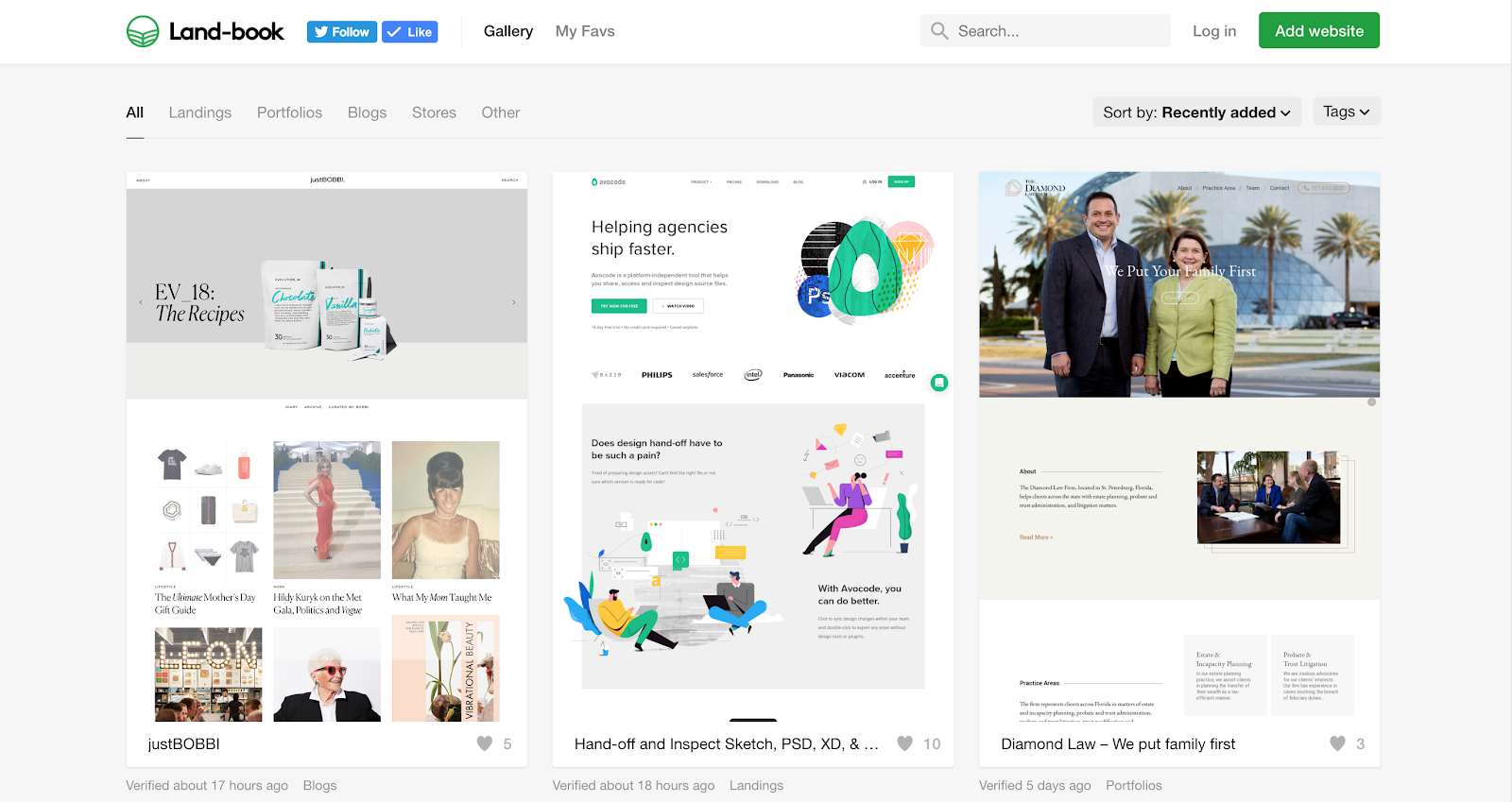 Land-book is a place created for Designers, Developers, Product Owners, Marketing Managers, Startupers, Freelancers and, really, for everyone who appreciates fine designs and well-crafted sites. Land-book wants to inspire and support you in the process of creating your own unique website projects.
6.Pages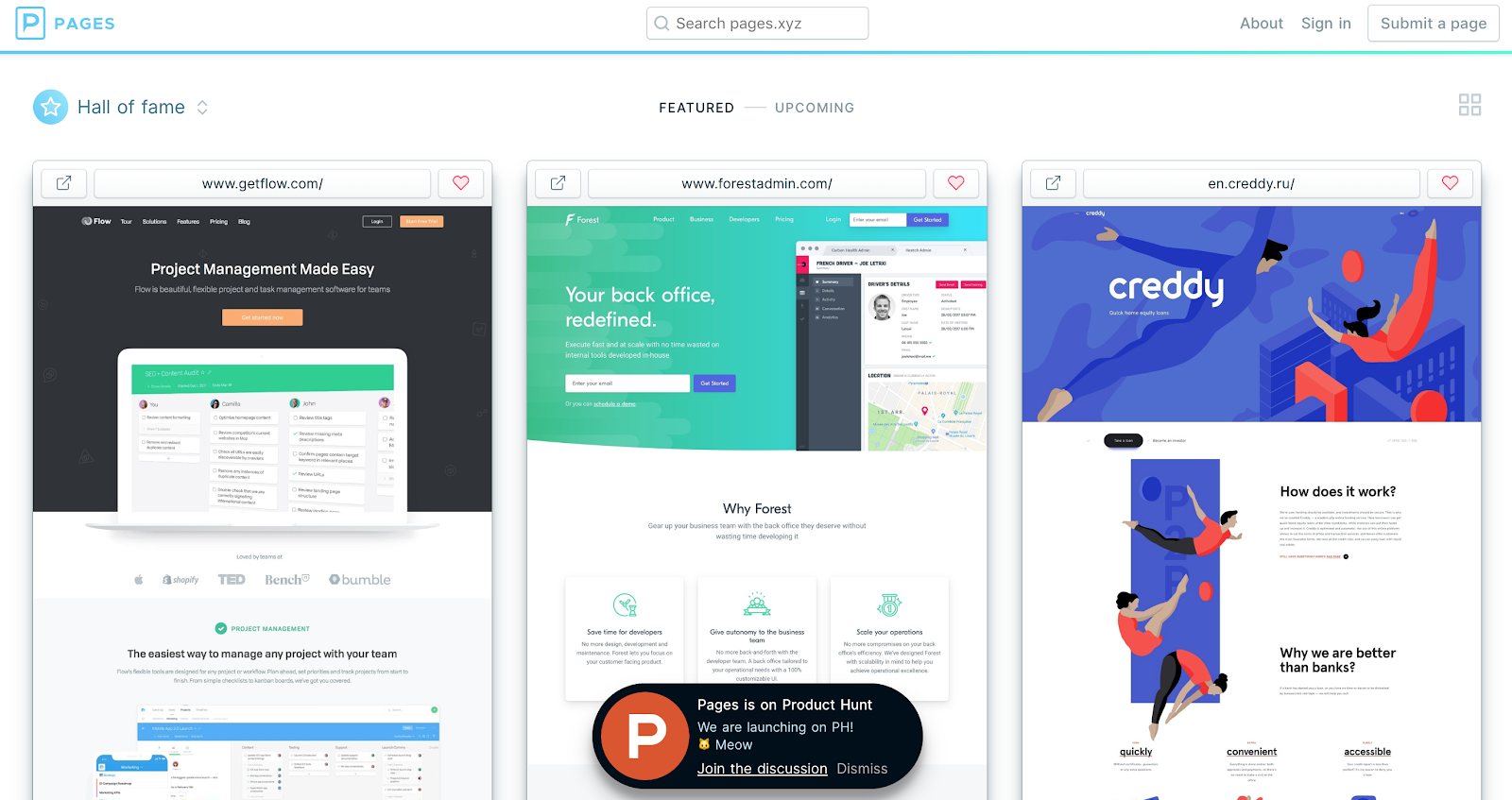 This well-presented website demonstrates the best web designs broken down into sections called pages. The pages sort by pricing, product, landing, and app. Quickly and easily find inspiration for your next great design project.
7.Site inspire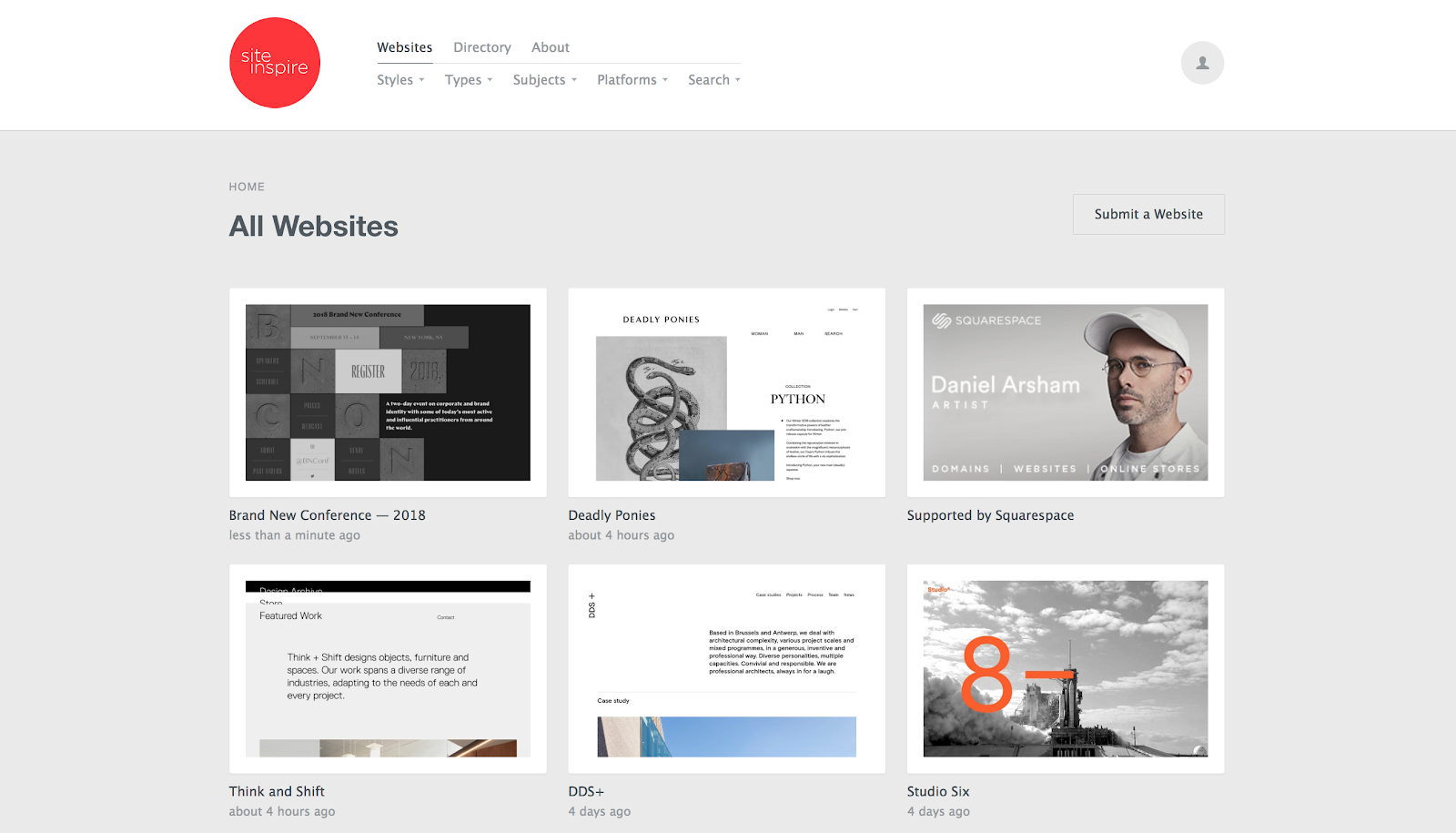 A simple well-designed platform Site inspires showcases an excellent selection of websites and interactive designs. When you click into an image it links you into the live website which is a handy addition. Site inspire features a directory of the design agencies that are showcasing work should you need to contact them.
8.The FWA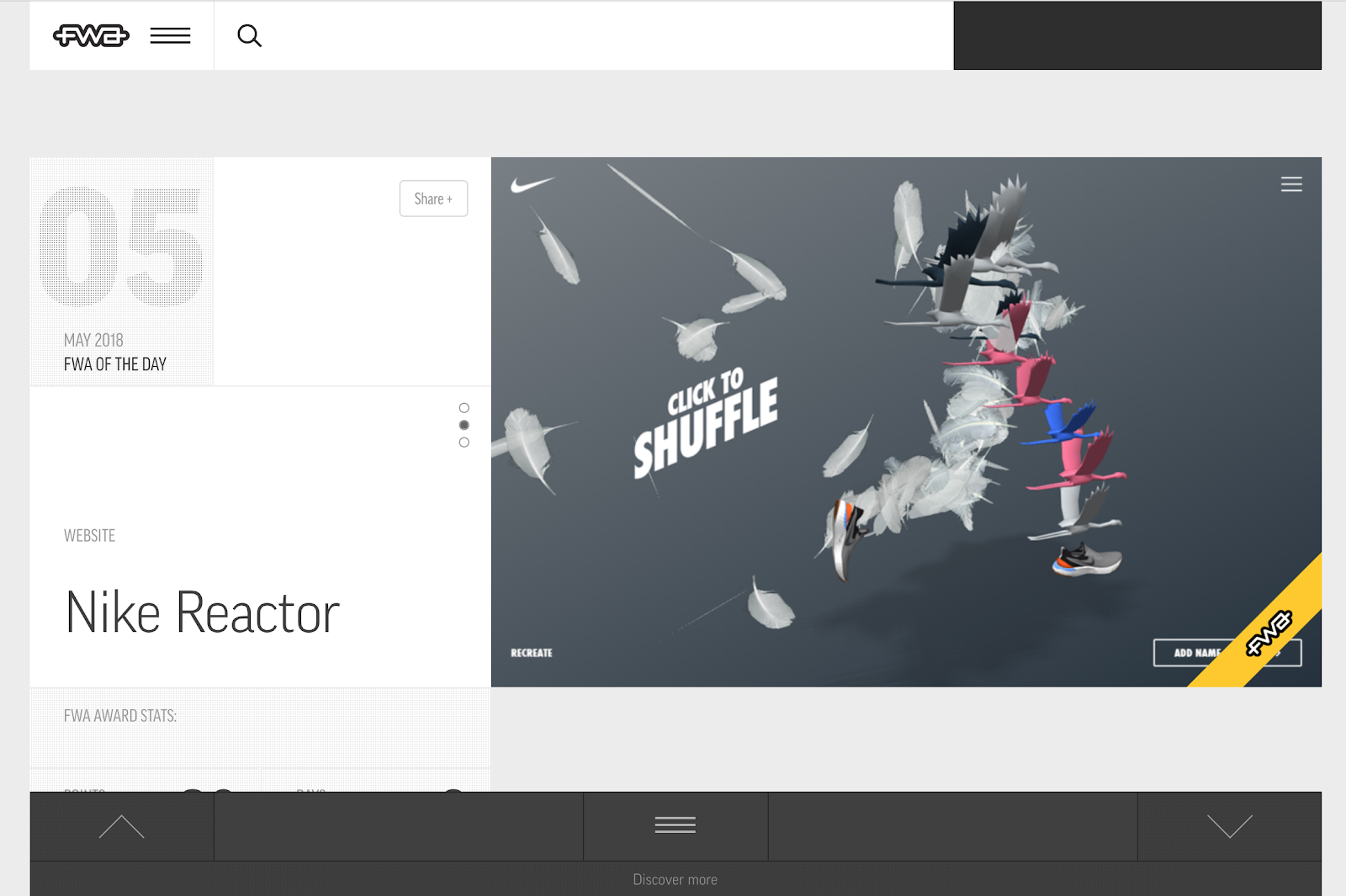 FWA is where you go to experience cutting-edge innovation in user interface design and development. It's a space that encourages the digital industry to push the boundaries of technology, to show people what is possible. They have an international team of over 200 judges (100+ men and 100+ women), who vote daily on submitted projects.
Read more: The Fundamentals of UX and UI Design
9.UI Jar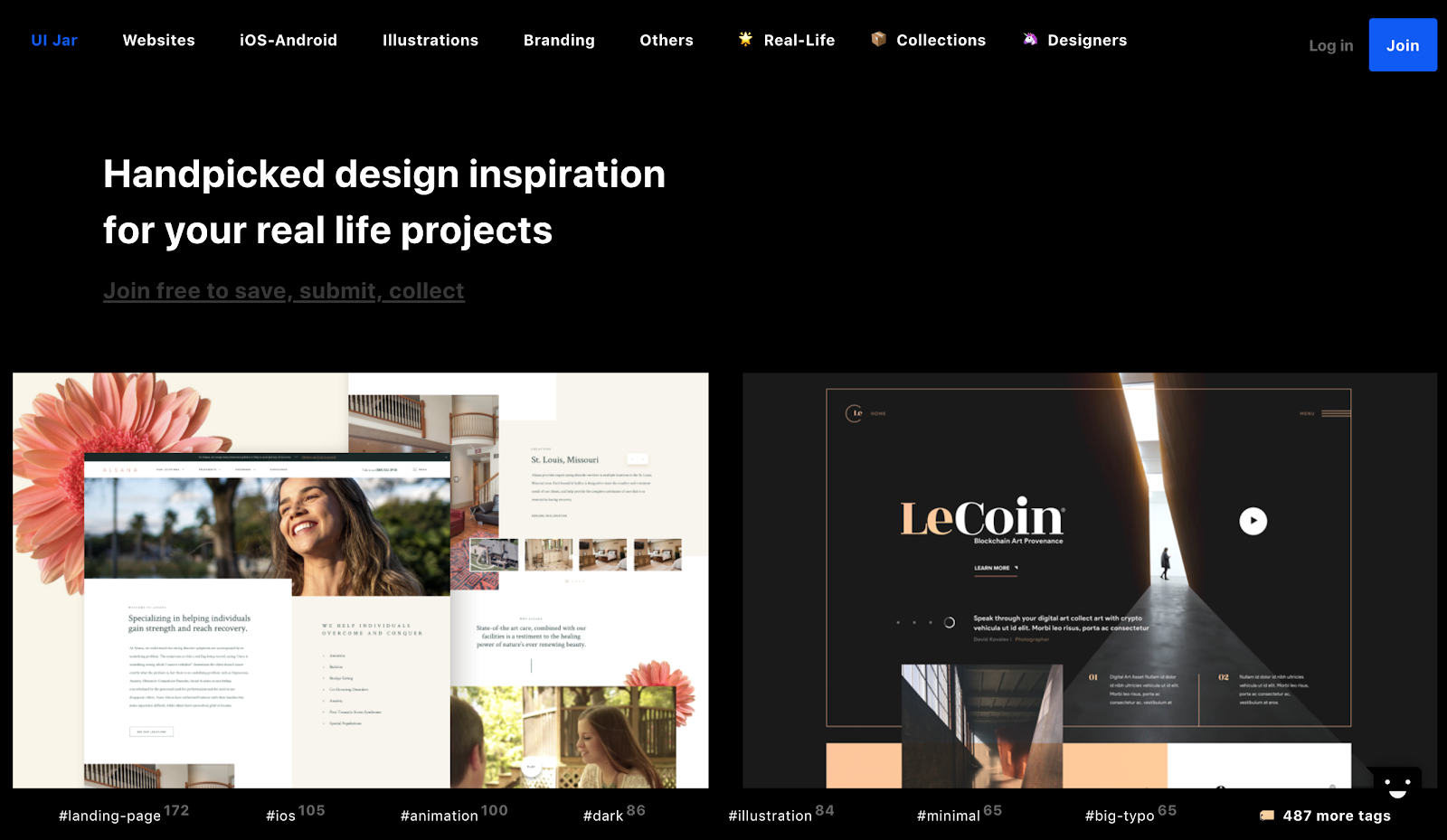 Ui Jar features handpicked by designers for designer's content from around the web. This is primarily for UI web and mobile designers. They have a nice section of curated collections that let you search for what you specifically want to see.
10.Uplabs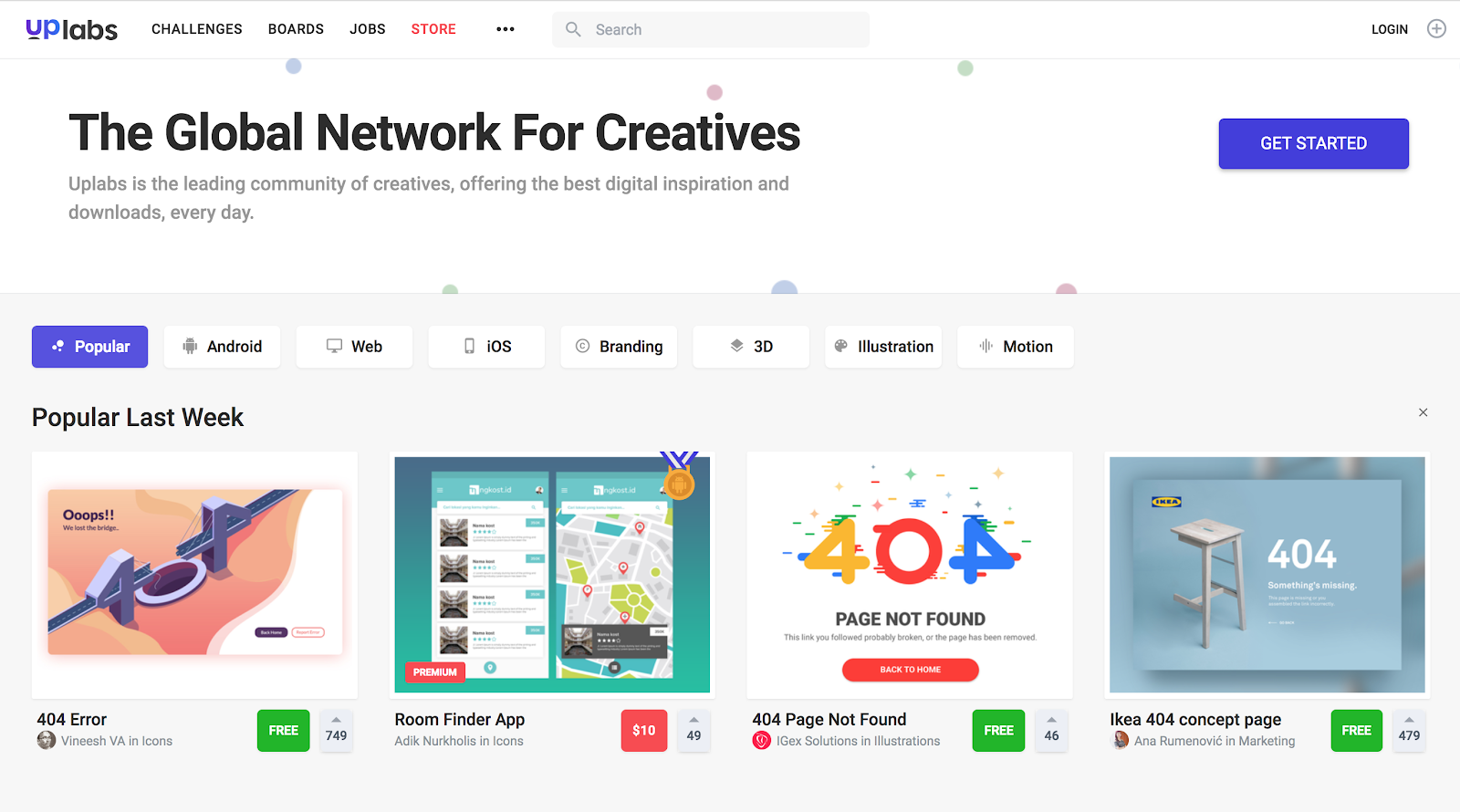 Uplabs is the leading community of creatives, offering the best digital inspiration and downloads, every day. It also offers some good features like a design challenge section and a job board just in case you need a change.
If you want to be the best at your design, you need to continuously hone your skills and let your creativity flow. Great design is rooted in inspiration. We hope that the design inspirational we've shared will help you in your journey as a designer.
Sagara Technology can help you develop beautiful and functional interfaces for Website and Mobile Applications. At Sagara Technology we develop attractive, engaging, usable interface design that focuses on solving usability problems and producing outstanding results.