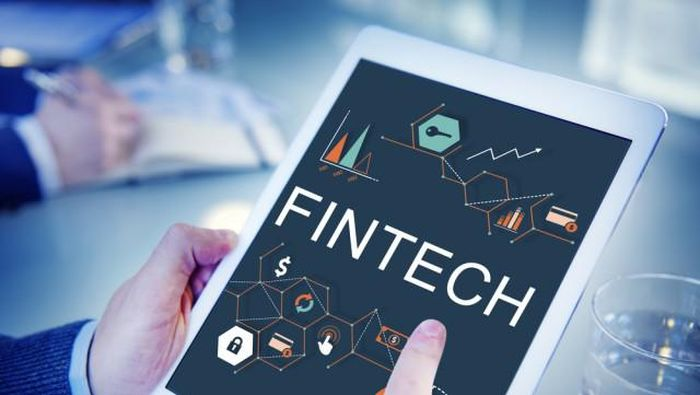 While China is the clear leader in this emerging market of FinTech in Asia, Indonesia is now following suit and poised for growth. Strong growth recorded in investments into FinTech startups also signal the future potential of the sector.
Being an archipelago country with 17,504 islands, limited infrastructure, and credit information, FinTech in Indonesia can solve the financial inclusion challenges in Indonesia.
Why FinTech?
FinTech startups are introduced in the favour of helping the banking sector to conquer limitations of topography, reaching out to more remote areas.
Moreover, being the major players in the Indonesian banking market, bank institutions did not bother much about a customer-friendly approach. Confusion and complications became a routine when issuing bank loans or searching for information. Thus, FinTech in Indonesia is a sector with great potential.
As mentioned, the FinTech sector especially lending will continue to grow. Its expansion will support small and medium businesses in Indonesia. As the main reason for their low productivity is due to poor access to financing.
Three Crucial Factors for FinTech Growth in Indonesia
Customer's Behaviour
The positive shift of customer's behavior towards digital services is obvious. This is because they see this financial technology as very convenient; you can assess anytime, anywhere with any devices—in comparison with bank services that require submission in person.
Lower Fees
To reach the under-served segments and provide everyone lower transaction fees, government enhances the access to financial services.
High Restrictions
Small and medium businesses are having a hard time making use of particular banking services due to the highly restricted bank loans.
Cash to Cashless
A few years ago, 99.5% of transactions in Indonesia were in cash. However, now we have witnessed the increased popularity of cashless transactions, with the emergency of FinTech startups. As of December 31, 2016, there were more than 17.4 million credit cards issued in Indonesia. For that, Indonesia is expanding FinTech in key financial services including payments and lending. Furthermore, the industry in Indonesia recorded positive growth in terms of the transaction value. A transaction value was recorded at US$ 333 billion in 2013 and would increase significantly to US$ 563 billion (in estimation) in 2019.
We see a lot of exciting trends driven by payment gateway providers such as DOKU, Midtrans, and Xendit, with hundreds of other FinTech innovations on the rise.
The credit card as a preferred payment, for example, is convenient because there is no need for consumers to search for an ATM or to have some cash on hand. A credit card is also a great way for record-keeping with regular transaction statements for expenses and spending tracking.
With the increasing use of e-money products, the volume of bank transfers and online transactions is growing in Indonesia, even though the preferred payment method is still cash. The growth has shown no signs of slowing with FinTech startups around the world, including Indonesia pushing for a cashless society.
Financial Inclusion
Indonesia is one of the highest unbanked populations in the world. Among the 58 million small and medium enterprises in Indonesia, only 12% have access to credit because of the deficiency of credit history, statements, or collateral. And even more shockingly, these small and medium businesses contribute 60.3% of the total GDP in Indonesia.
The Indonesian government is, therefore, pushing for financial inclusion. This is done to open up opportunities for institutions with traditional finance models, and FinTech new entrants.
FinTech Awareness
The Financial Services Authority (OJK) of Indonesia have been holding FinTech festivals to increase consumers awareness.
During the yearly conference Finspire 2017 on October 19, Mandiri Capital Indonesia (MCI) has invested approximately 300 billion IDR (US$22.4 million) in seven FinTech startups. Private lender BTPN also catches up with the digital wave and spent 1.3 trillion (S$131 million) to develop a digital platform.
To share knowledge, insights, and ideas on this financial service ecosystem, all FinTech organizations and regulators, financial institutions, digital professionals have gathered at this event. Investors, founders, students, entrepreneurs, and startups were invited to participate in this event to accelerate this development and discuss the future of FinTech in Indonesia.
Furthermore, OJK with the support of the Central Bank of Indonesia has implemented a FinTech registration system for startups. This has proved that FinTech is formally recognized. As of June 2017, a total of eight startups have registered, and much more in the process. The inauguration for FinTech Advisory Forum also happened around the same time to direct the FinTech industry's development.
Sagara Technology as a software development industry including website, mobile apps, and Fintech. Solution can provide your business technology through digital. You can entrust it to Sagara Technology. We have a team of professionals who will help the company to develop a safe and convenient system.