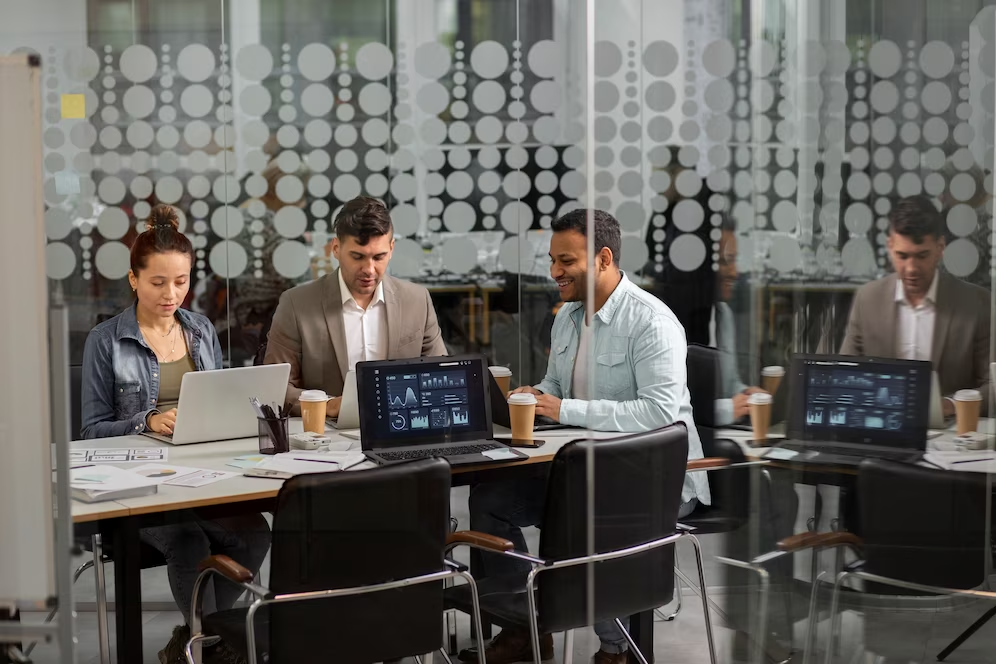 In today's highly competitive business landscape, companies are always looking for ways to improve their bottom line. One of the most effective ways to do this is by leveraging cost-saving IT outsourcing services. By outsourcing IT functions to a reliable third-party provider, companies can significantly reduce labor costs, access a skilled workforce, and benefit from the latest technologies without having to invest in them themselves.
Let's examine some of the hidden cost advantages of IT outsourcing in more detail and see how they might help your company.
IT Outsourcing can Reduced Labor Costs
Reduced labor expenses are one of the biggest cost savings of IT outsourcing. You can save money by contracting with a third-party supplier to handle your IT needs instead of employing, training, and keeping in-house IT workers. Payroll taxes, benefits, and other staffing-related overhead expenses may be reduced as a result. For instance, hiring a full-time IT specialist may cost up to 50% more in salary and benefits than outsourcing the same services to an IT provider.
Access to a Skilled Workforce
Another hidden cost saving of IT outsourcing is access to a skilled workforce. IT service providers have access to a vast pool of talent with diverse skills and experience. This means that you can benefit from the expertise of highly skilled professionals without having to pay for their training or invest in their development. Furthermore, IT outsourcing providers have a proven track record of hiring the best people and providing ongoing training to ensure that their skills remain up to date with the latest technologies and industry trends.
Read also about The Hidden Cost Savings of IT Outsourcing: Uncovering the Benefits
Lower Capital Expenditures
Outsourcing your IT can also help your company spend less on capital improvements. You can save money by outsourcing your IT needs instead of investing in expensive hardware and software infrastructure and paying for upgrades and maintenance. By reducing initial capital expenses and recurring maintenance costs, you can free up cash flow for additional tactical investments.
For example, if you need to upgrade your IT infrastructure, you may need to purchase new servers, storage devices, and networking equipment. This can be a significant expense that requires a substantial upfront investment. By outsourcing your IT services, you can avoid these costs and benefit from the latest technologies without having to invest in them yourself.
IT Outsourcing Improved Efficiency and Productivity
IT outsourcing can also help your business improve its efficiency and productivity. By outsourcing your IT services, you can free up your in-house staff to focus on core business activities, such as sales, marketing, and customer service. This can help you improve your overall productivity and reduce the time and resources required to manage your IT operations.
Furthermore, IT outsourcing providers can help you implement best practices, processes, and tools to improve your IT operations and streamline your workflows. This can help you reduce your turnaround time, enhance your service delivery, and improve your customer satisfaction.
Real-World Examples of IT Outsourcing Cost Savings
Let's look at some actual cases of businesses that have effectively outsourced their IT services to demonstrate the cost savings and advantages of doing so.
Example 1: Retail Company
A retail chain with more than 100 locations across the nation was having trouble controlling its IT operations. Their internal IT team was finding it difficult to meet the demands of the company because they had a small number of IT employees. They made the decision to outsource their IT support to a company that could take care of their network operations, help desk, and infrastructure.
The retail company was able to cut its labor expenditures by 30% by outsourcing their IT services. Additionally, they were able to enhance security and compliance, decrease downtime, and improve service delivery. The IT outsourcing company was able to put best practices and tools into place to automate repetitive activities, enhance network performance, and continuously monitor their systems. The retail company was able to boost its profitability by concentrating on its core business operations.
Example 2: Manufacturing Company
A manufacturing company's outdated considerable infrastructure was giving considerable problems. Their technology was dated, slow, and prone to outages. They made the decision to outsource their IT services to a company that could assist them in updating their infrastructure, putting new apps into place, and providing user assistance.
The manufacturing company was able to cut its capital expenditures by 40% by outsourcing its IT services. They were able to make use of the newest technologies without having to invest in them themselves, saving them the cost of buying new hardware and software. They were able to build a disaster recovery plan, switch to a cloud-based infrastructure, and receive ongoing support and maintenance thanks to the IT outsourcing company. The manufacturing company was able to increase efficiency, boost competitiveness, and lower IT-related risks as a result.
Outsource Your IT Services with Sagara Technology
Sagara Technology is the only company you need to consider if you're seeking a trustworthy and affordable IT outsourcing partner. Our staff of highly qualified specialists has the knowledge and experience to assist you in lowering expenses, increasing productivity, and raising customer satisfaction. Infrastructure management, application development, help desk support, and cybersecurity are just a few of the many IT services we provide. To find out more about how we can assist your company in achieving its objectives, contact us right away.