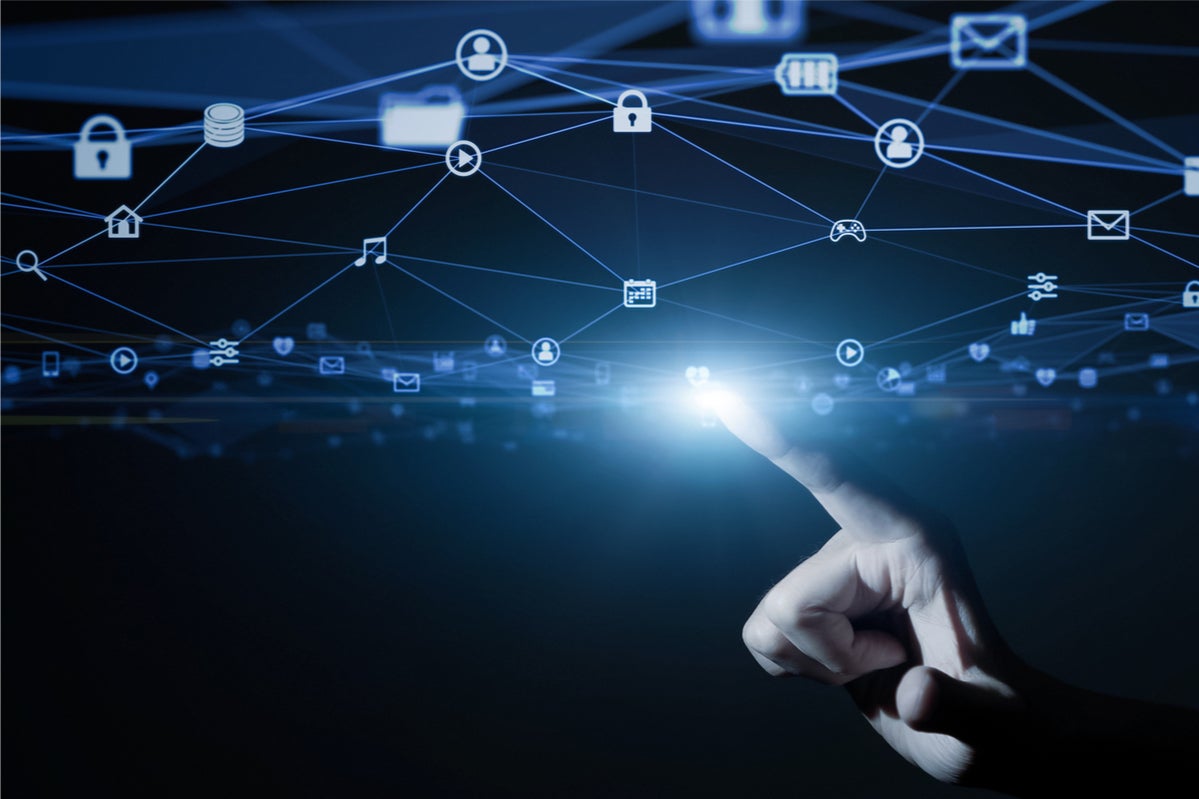 Uncertain and rapidly changing conditions such as sometimes the number of COVID-19 cases decreases but the next day it can soar up, forcing people from all parts of the world to continue to adapt, from working hybrid to full remote work from anywhere.
However, this situation has become a challenge for many companies in their IT infrastructure, security systems, and networks. The lack of network infrastructure is inversely proportional to the increasing number of employees working remotely. Therefore it is important to increase the need for a reliable network and security system.
This problem can be controlled by implementing a new virtual network example in the form of SASE (Secure Access Service Edge), where this technology is scalable, flexible, and of course secure. Today, many companies have leveraged SASE as a cloud-native technology that has established network security as its main function. For them, adopting SASE provides security and speed to overcome the issues they are experiencing, and is the key to business continuity in the era of mobile and cloud adoption.
Definition of SASE
SASE is a technology that combines security and network functions using WAN capabilities to build a hybrid environment that is advanced and secure. Conceptually, SASE extends security and network capabilities beyond commonly available areas, so users—no matter where they are located—are able to take advantage of services such as Firewall-AS-a-Service (FWaaS), Secure Web Gateway (SWG), Zero-Service Trust Network Access (ZTNA), as well as various types of cyber threat detection functions. Using the right cybersecurity is becoming increasingly important for IT teams, as the likelihood of corporate networks being exposed to attacks increases during remote work processes.
SASE was created by Gartner in 2019 which was originally coined in a report entitled "The Future of Network Security in Cloud". In the report, Gartner notes the customer's desire for simplicity, scalability, flexibility, low latency, and the pervasive convergence of security forces of the WAN edge and network security market.
Gartner also predicts that by 2023, 20 percent of enterprises will adopt solutions such as SWG, CASB, ZTNA, and FWaaS from the same vendor. Meanwhile, by 2024, there will be at least 40 percent of companies that will embark on a massive strategy to adopt SASE.
Why Do Businesses Need to Use SASE?
Currently, the networks of various companies are increasingly dependent and require cloud-based applications to keep their business running and support distributed workflows in remote and mobile use. This has resulted in conventional enterprise networks growing rapidly, even exceeding their limits and forcing companies to upgrade their infrastructure for security and prevent cyber attacks that continue to grow.
While network capabilities have been enhanced to support these remote endpoint workflows, they are not matched by adequate security tools and make solutions such as VPNs no longer ideal for use. Therefore, enterprises must secure and manage endpoints with the same security and network policies as their on-premises infrastructure, regardless of location.
What are the Components of SASE?
SASE combines SD-WAN network components and cloud-natively embedded security capabilities, serving to shift the security focus from traffic flow-centric to identity-centric. These components enable secure and optimal connectivity between users and devices.
SASE also enables client-to-cloud and ubiquitous security based on user context and identity, fully integrated with client-to-cloud WAN routing. This capability provides flexible and scalable network architecture, with embedded security and optimized performance along the Software-Defined Perimeter (SDP) edge.
How to Adopt this Security Model?
SASE encapsulates technology with security into a global network structure so that it is always available no matter where users are, where applications or resources are accessed or what combination of transport technologies connect users and resources
A number of experts also revealed businesses to adopt a hybrid approach to SASE adoption, such as using existing security systems and networks, while gradually implementing SASE technology to scale unmanaged devices, WFA users, and large amounts of cloud-hosted resources.
---