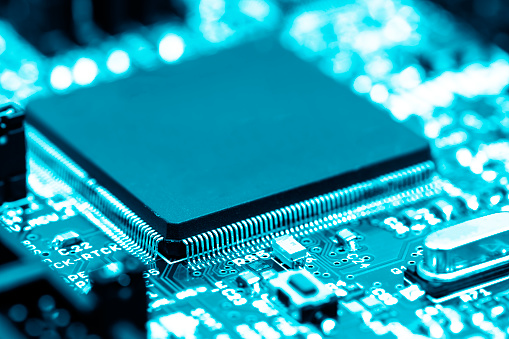 The world needs something quality such as how people act logically and correctly. We should know that there is a profession, namely AI Engineer.
This profession is currently being discussed a lot with people to find out more about the potential of this profession, here is an explanation of AI engineers.
What is AI Engineer
To implement AI (Artificial Intelligence) we need AI Engineering. At a glance, AI (Artificial Intelligence) is an intelligence created by humans to support work in everyday life.
To operate and optimize an AI (Artificial Intelligence) is the duty and obligation of AI Engineering. So an AI Engineer is the person in charge of designing AI to optimize so that it runs well.
Skills that AI Engineer needed
Becoming an AI Engineer requires some special skills in order to implement it properly. Here are some skills that must be mastered by AI Engineering.
Technical
Very closely related when doing hard skills and technical work. One of them is AI Engineering.
Programing
To run an AI. An AI Engineer must master several programming languages. This programming language is often encountered during work time. The most common programming languages ​​encountered are Python and R. Any aspiring AI engineer should at least be familiar with these two languages ​​and the most commonly used libraries and packages.
Statistics
AI techniques are not just coding. Taking into account the maximum detail requires a good calculation. Machine learning that works cannot be fooled, it must learn the concept of statistics so that AI Engineering can operate it properly.
Soft Skills
In order to balance good technical skills as an AI Engineering one must be able to
provide a more meaningful explanation through soft skills.
Creative
AI engineers must always pay attention to the tasks that humans do inefficiently and that machines can do better. You should stay abreast of new AI applications inside and outside your industry and consider whether they can be used in enterprises. Plus, you shouldn't be afraid to try out-of-the-box ideas.
Communication
As an AI engineer, you will get the opportunity to work with various groups in your company. You must be able to communicate in their language. For example in a project you have to:
Discuss your requirements with data engineers so that data sources can be provided properly.
Explain to finance/operations how they can save costs or generate more revenue with the AI ​​application you are developing
Work closely with marketing to explain the value of an application that can develop customer-focused assurance.
Business
It's important to remember that your role as an AI engineer is meant to provide value to your company. You can't deliver value if you don't really understand your company's interests and needs from a strategic and tactical level.
Task and Do list AI Engineer
Coordination with Data Analyst and Business Analyst
The goal of a company is to provide the best experience for users.
Therefore, an AI engineer needs to coordinate with data analysts to find out how consumers behave and other data.
Then, coordinate with a business analyst so that they know what kind of concept will be developed in the future.
Automate the device used
A data scientist is certainly close to a variety of data and information from consumers or users.
In that context, an AI engineer is responsible for making automation so that data scientists do not have to manually enter the required data one by one.
Trying to apply the working system model
After coordinating, the next thing is to implement and find out whether the model made is as expected.
In addition, this is done to find out whether the model can optimize the existing system
How Much salary for AI Engineer
According to the Emerging Jobs Indonesia report from the job search platform LinkedIn in 2020, AI Engineering is one of the fastest-growing professions. In the last five years, the profession has grown by 74 percent.
In addition to promising prospects, AI Engineer salaries are also fairly high. Quoted from the salaryexplorer.com page, the salary earned by AI Engineers or AI Specialists in Indonesia ranges from Rp. 8.2 million to Rp. 23.6 million per month.
Meanwhile, re-launching the Simplilearn page, in the United States, AI Engineers can earn up to 114,121 United States (US) dollars or around Rp. 1.6 billion in one year.
The acceleration of digitalization in the midst of industrial revolution 4.0 creates the possibility that the AI ​​Engineer profession will be increasingly needed in the future.