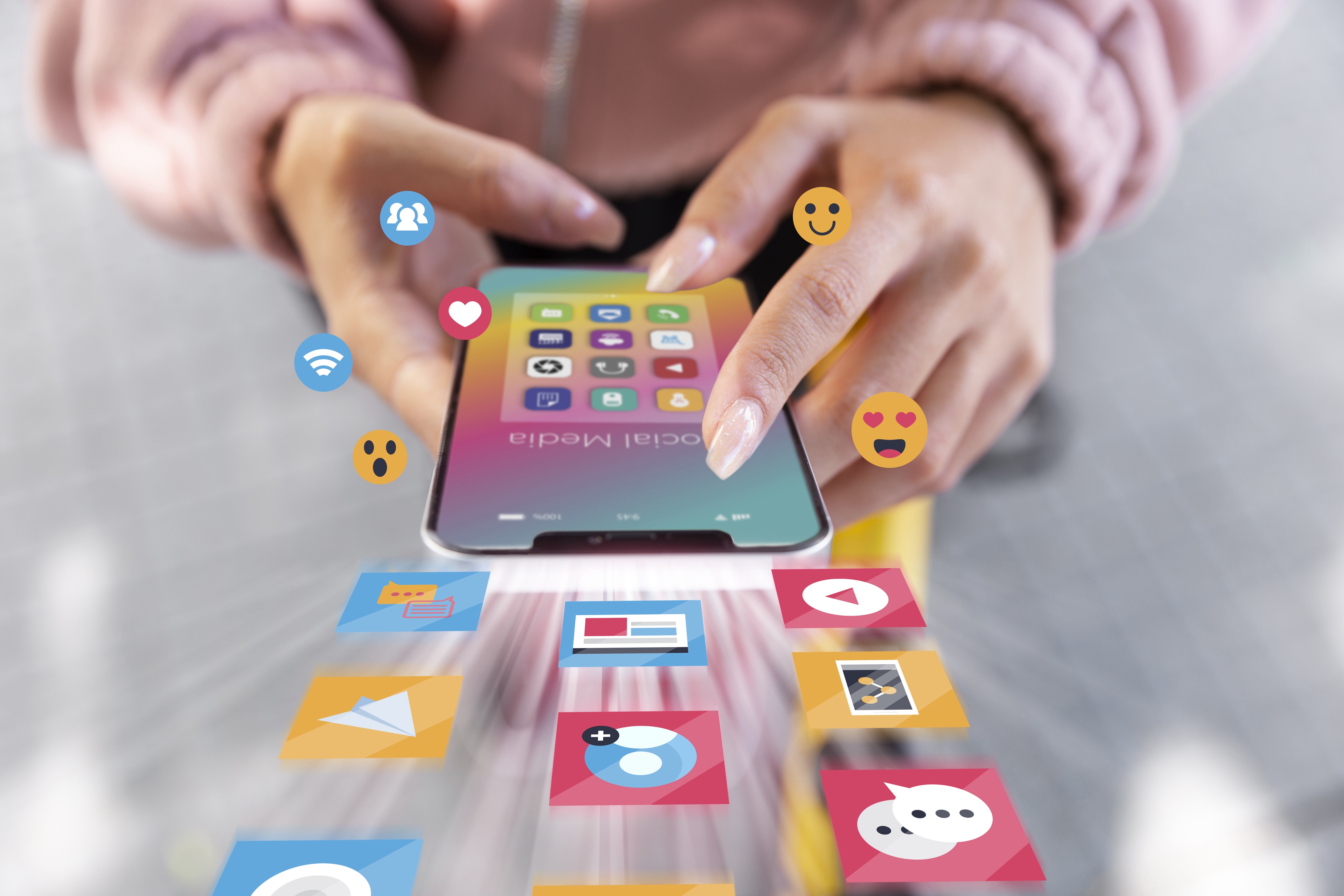 Optimizing UI/UX design for social media is vital to capture and retain users' attention, enhance engagement, and create memorable experiences. This article provides 7 practical tips for crafting user-friendly interfaces on social media platforms.
1. Understand Your Audience on Social Media
Before diving into the design process, it is essential to understand your target audience's preferences and behaviors. Conduct thorough research to gain insights into their demographics, interests, and usage patterns. Use this information to create user personas that will guide your UI/UX design decisions and ensure that your interface resonates with your users. Identify your design content and decide on topics, types of content, and release dates for the next creative content. Develop your design content plan, think about the design issues your target audience is facing and how your design material may help them in eliminating them.
2. Maintain Consistent Branding
Consistent branding is crucial for a seamless user experience on social media. Establish a clear visual identity with consistent color schemes, typography, and brand elements throughout your UI. This builds recognition, trust, and strengthens your brand's presence in the competitive social media landscape.
3. Streamline Navigation and Information Architecture
Complex navigation structures can frustrate users and hinder their engagement. Keep your UI/UX design interface simple and intuitive by employing clear and concise navigation menus. Categorize content logically and create a hierarchical information architecture that allows users to easily locate and access the information they seek. Incorporating search functionalities and well-organized menus will enhance the overall user experience.
4. Optimize Visual Hierarchy of UI/UX Design for Social Media
Visual hierarchy guides users through the interface by prioritizing and emphasizing key elements. Utilize appropriate font sizes, colors, and spacing to create a visually appealing and easily scannable layout. Highlight important features and content using contrast and visual cues to guide users' attention. By optimizing the UI/UX design visual hierarchy, you can ensure that users can quickly grasp the purpose and value.
5. Embrace Responsive UI/UX Design for Social Media
In today's mobile-driven world, responsive design is vital for social media platforms. Optimize your UI/UX for different devices and screen sizes to ensure consistency. Use fluid layouts, adaptive images, and touch-friendly interactions. Minimize loading times for better user engagement
Read more: 5 Ways To Improve Your User Experience (UX)
6. Prioritize Accessibility of UI/UX Design
Make your social media platform accessible to users of all abilities. Follow accessibility guidelines and standards such as WCAG 2.1 to accommodate users with disabilities. Ensure proper color contrast, provide alternative text for images, and enable keyboard navigation. By designing UI/UX design inclusively, you create a welcoming environment for all users and foster a positive user experience.
7. Encourage User Engagement
Social media thrives on user engagement. Incorporate interactive elements such as likes, comments, and share buttons to encourage users to participate and connect with your content. Implement personalized recommendations and notifications to keep users informed about relevant updates. Gamification elements like badges and rewards can also foster engagement and create a sense of community.
Conclusion
By following these UI/UX tips for social media, optimize your platform for better engagement and user experience. Understand your audience, maintain consistent branding, streamline navigation, optimize visual hierarchy, embrace responsive design, prioritize accessibility, and encourage user engagement for success in social media.
Also read about UI/UX on Sagara: Fundamental Things to Become a UX Writer for UI/UX