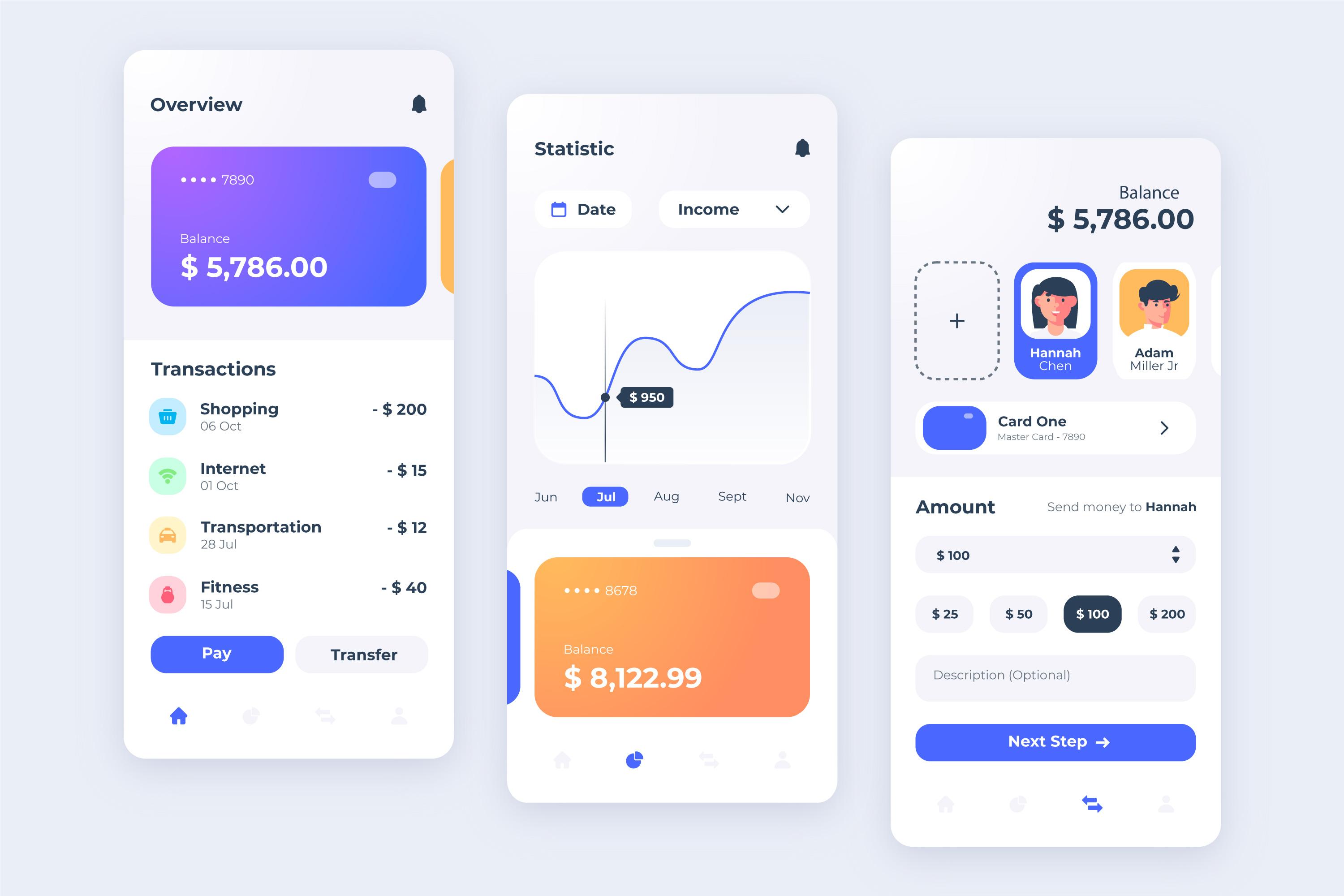 In today's digital landscape, allocating the right budget for UI/UX design can be challenging, as businesses strive to balance cost-effectiveness with delivering exceptional user experiences. This article aims to provide insights and guidelines for setting a budget that maximizes the value and impact.
Understanding the Importance of UI/UX Design
UI/UX design is essential for creating intuitive, visually appealing, and user-centric digital experiences. It encompasses elements such as wireframing, prototyping, visual design, information architecture, and usability testing. An effective UI/UX design enhances user satisfaction, increases customer loyalty, improves conversion rates, and boosts overall business performance. Investing in well-crafted UI/UX design ultimately saves costs by reducing the need for extensive revisions and rework later on.
Factors Influencing Budget for UI/UX Design
Several factors influence the budgetary considerations. These include project complexity, scope, timeline, target audience, platform/device compatibility, and desired level of customization. A comprehensive understanding of these factors allows businesses to make informed decisions when allocating resources.
1. Project Complexity
Complex projects involving intricate interactions, multi-platform compatibility, or advanced technologies may require more extensive design efforts, impacting the budget accordingly. A significant amount of the cost of UI/UX design is style and aesthetics. A product or website's pricing will vary depending on whether it has few design features, rich animations, or interactive components.
2. Scope and Timeline
Clearly defining project scope and timeline helps estimate the required design hours and allocate resources accordingly.
3. Target Audience
The level of user research and customization needed to cater to a specific target audience affects the budget. Understanding user needs, behaviors, and preferences is vital for designing compelling experiences.
4. Platform/Device Compatibility
Designing for multiple platforms (e.g., web, mobile, desktop) or specific devices (e.g., iOS, Android) may necessitate additional design adaptations, potentially impacting the budget.
5. Desired Level of Customization
Tailoring the design to reflect a brand's identity, including custom illustrations, animations, or microinteractions, may require extra effort and investment.
Maximizing UI/UX Design Value within Budget
While setting a budget, it is crucial to maximize value and impact. Here are some strategies to achieve this:
1. Prioritize Essential Features
Identify and prioritize the core features and interactions that align with user needs and business objectives. Focusing on essential elements first ensures budget allocation towards high-impact areas.
2. Conduct User Research
Investing in user research enables a better understanding of user preferences, pain points, and expectations. This knowledge empowers designers to create more effective and relevant experiences, reducing the need for costly iterations.
Also read: Fundamental Things to Become a UX Writer for UI/UX
3. Collaborate with Design Professionals
Engaging experienced UI/UX designers helps leverage their expertise, ensuring efficient use of budgeted resources. They possess the skills to streamline the design process, maintain consistency, and deliver high-quality results. With a strong demand, UI/UX design is a field that is expanding quickly. The median pay for a UI/UX designer is $92,970, according to Payscale. Although the cost of a UI/UX designer varies depending on the designer's experience and degree, a starting salary for one is generally in the range of $50,000.
4. Iterative Design and User Testing
Adopting an iterative design approach with frequent user testing allows for ongoing improvements based on user feedback. This mitigates the risk of major redesigns later in the development cycle, saving time and budget.
5. Leverage Existing Design Systems and Libraries
Utilize existing design systems, UI libraries, and frameworks to expedite the design process while maintaining consistency. This approach not only saves time but also ensures a more cost-effective implementation.
Conclusion
Setting a budget for UI/UX design requires a comprehensive understanding of project requirements, target audience, and available resources. By prioritizing essential features, conducting user research, collaborating with design professionals, adopting iterative design practices, and leveraging existing design resources, businesses can achieve exceptional UI/UX experiences while optimizing budget allocation. A well-executed UI/UX design not only enhances user satisfaction but also delivers tangible returns on investment, making it a vital aspect of any successful digital product or service.
Also read about UI/UX on Sagara: 5 Reasons to Use Outsource UI/UX Design