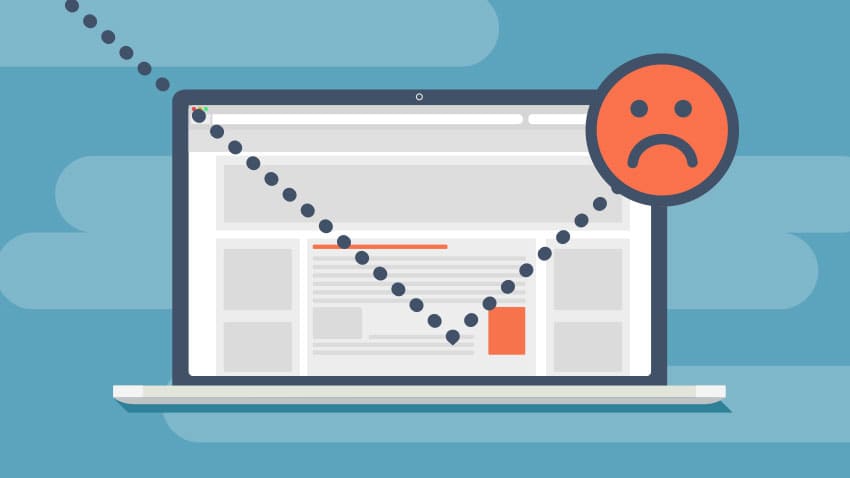 If you're looking for tips to prevent people from exiting your website after just a brief visit, you've come to the right place. So, what is a bounce rate? First of all, Search Engine Optimization (SEO) is all about getting that higher ranking for our website for higher visibility and traffic as well. All of that would lead eventually to higher sales (if you're running a business/commercial website, that is).
With that being said, then what are the chances for us of getting a higher ranking for our website? Well, appearing in the first page of Search Engine Results Page is not as easy as it seems, it depends on the ranking factors in SEO, have we fulfilled them yet?
Amongst several SEO ranking factors – which you can read about more in details here – there is a thing called "Bounce Rate". This article will cover up from what bounce rate really is and how to avoid or lower it in order to increase the possibility of getting a higher ranking.
What is Bounce Rate?
Bounce rate is the percentage of visitors who leave the website immediately after opening only one page. According to Yoast SEO, it is a condition where visitors only open one website page without taking any action. They don't press menu buttons, CTAs, or other internal links on the page.
Bounce rate is calculated using the division of single-page visits to all incoming traffic. For example, say your website gets 1000's of traffic, and 500 of them are single-page visits. So your rate is 50%. A higher percentage indicates something is wrong with your strategy. Don't take this too lightly though, considering how important it is for digital business.
A high percentages of people leaving our site so quickly indicates one of two possibilities. First, the quality of the content on the page is too poor so that visitors are not interested in exploring other content. Second, the content is not in accordance with the visitor's intent, so they look for content from other websites that match their wishes.
At this point, you may have started wondering whether your website or blog has a high bounce rate. You don't need to calculate manually because you can use Google Analytics to find out the numbers for your website/blog.
How to Lower Bounce Rate
Create an Interesting Storyline
Create Content According to Search Intent
Create a Mobile-Friendly Design
Set Link To "Open in New Tab"
Conclusion
To wrap things up, what have we learned today?
We know now that bounce rate is closely related to the quality of our contents. So, make sure to make appealing contents, align them with the users' search intent, choose topics wisely, and so on.
In a technical point of view, users' experience is essential. Use mobile-friendly design, and never make our users wait too long for our page to load completely.
Once again, bounce rate is one of the most weighted SEO ranking factors, so never take a high numbers of bounce rate too lightly for it would make our website suffering eventually for the lack of visibility.
---